Wigan Warriors: Sam Powell says he's been 'humbled' by the support he has received for his testimonial year
Sam Powell says he's excited to take on Salford Red Devils in his testimonial game at the DW Stadium on what is set to be a "special" day for him personally.
Published 2nd Feb 2023, 04:55 BST

- 2 min read
The match will also be the first outing in 2023 for the majority of the senior squad, with the club's previous pre-season fixtures against Whitehaven and Barrow Raiders featuring mainly and reserves players.
Powell, who made his Wigan debut back in 2012, admits it's been humbling to see supporters get behind his testimonial year.
"I'm looking forward to it," he said.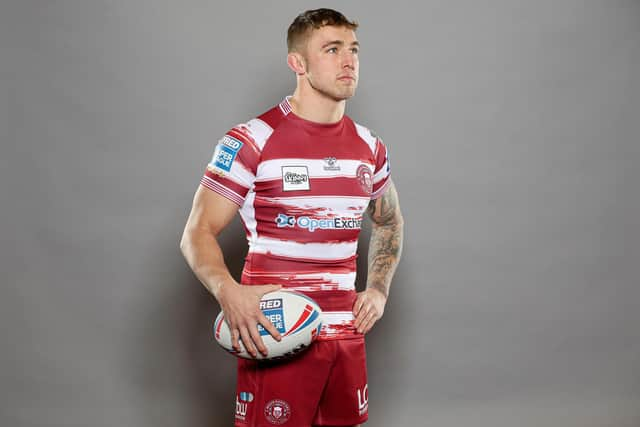 "It'll be good to get our first run out, we've had a lot of practice now so it's always good to get a hit out against a team like Salford.
"I'm hoping all the organisation will be boxed off so I can just concentrate on the match, and put some things into practice that we've been doing.
"It's going to be special having all of my close friends and family watching, with a lot who don't usually come to games being there as well.
"It's a privilege to spend such a long time at the great club we've got.
"There are so many good people here, and still a few from when I first came onto the scene.
"Thinking back to my debut against Hull at the DW, time flies, but I'm just happy that I'm still here.
"I'm still hungry to learn and hungry to win things.
"It's quite humbling to see the support I'm getting, and that's not the reason I've done it.
"Sponsors wise it's been amazing, and the fans have really bought into it.
"I've done it because ex-teammates said it was something I had to do.
"Having people at events has been really enjoyable.
"A lot of work and organisation goes into it but I've got a really good committee who are doing a really good job.
"The opening dinner a few weeks ago was fantastic.
"I was a bit nervous when I first rocked up, but I had a really good night.
"It was all about having a really good time and connecting with as many people as possible."