Delight as Wigan music venue removed from crisis list
The Boulevard in the town centre is no longer on the Music Venue Trust's red list of places hosting gigs which are at risk of imminent closure.
Wednesday, 3rd February 2021, 10:50 am
Updated
Wednesday, 3rd February 2021, 2:38 pm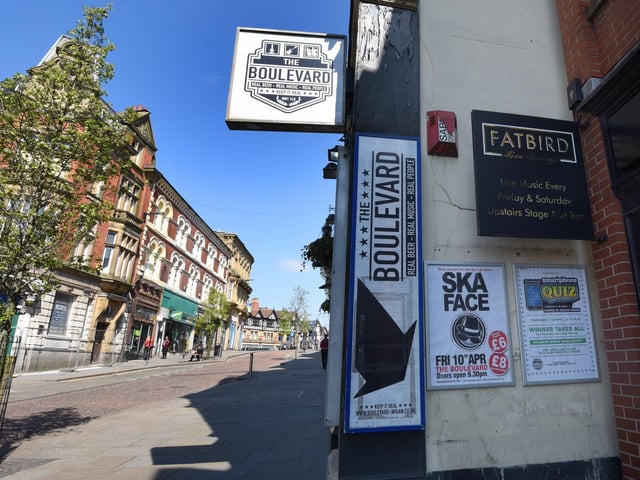 The Boulevard has been removed from a list of music venues under threat
The charity had highlighted 30 grassroots music venues as part of its campaigning to prevent smaller, independent places for musicians to play from shutting permanently.
And 13 of them - including the venue on Wallgate - have now been removed from the red list.
The Music Venue Trust hailed a combined effort by audiences, residents, councils and the creative community for the success in supporting the 13 venues.
The Boulevard also praised the help it received from a fellow Wigan arts hub.
Venue owner Emma Elliot said: "The campaign is the reason we can now see a light at the end of the tunnel. The tremendous support from the public, the Music Venue Trust and The Old Courts has been nothing less than amazing and words cannot describe how grateful we are."
In November the Music Venue Trust revealed its Traffic Light campaign, a new phase of its Save Our Venues campaign which is seeking to reopen every venue safely after the Covid crisis.
The awareness drive put the focus of the charity's fund-raising work on securing the future of 30 venues which were ineligible to receive funding from, or wholly or partially unsuccessful in their application to, the government-backed Culture Recovery Funds.
Mark Davyd, CEO of the Music Venue Trust, said: "We want to thank every artist, every audience member, every member of our community for taking direct action which means we are able to remove these 13 venues from the red list right now.
"The love shown for these venues continues to demonstrate how important they are to people and to our towns and cities. Music Venue Trust is committed to reopening every venue safely and we are going to carry on working through this crisis until that outcome is achieved."
Music Venue Trust is now reviewing the position of all other grassroots music venues to analyse which are at risk and need to be moved onto the red list.
There is a crowd-funding page and people can choose an individual venue to donate to, with the surplus cash going towards supporting other venues in crisis when targets are reached.
The Music Venue Trust says grassroots organisations and businesses play a crucial role in the development of British music, nurturing local talent, providing a platform for artists to build their careers and developing their music and performance skills.
It also highlights the contributions music venues make to the cultural and economic vibrancy of towns and cities.
If you value what we do and are able to support us, a digital subscription is just £1 for your first month. Try us today by clicking here and viewing our offers.