Fast Show star brings four characters to Wigan show
Comedy fans will be able to enjoy the company of four funny people in one when a well-known British actor brings his new show to Wigan.
Published 12th Feb 2018, 09:24 BST

- 2 min read
Updated 12th Feb 2018, 10:30 BST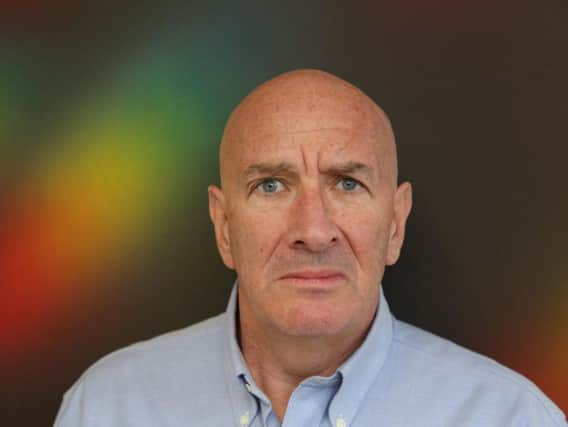 Simon Day in Character will see the star of The Fast Show appear on stage at The Old Courts in the guises of a quartet of his best-known personas.
The show in Wigan, part of a national tour, represents the first time Simon has acted out these four roles in a live setting, with fans getting to see some of his characters from TV up close in an intimate setting.
The London-raised comedian is heading out onto the road this spring following the success of a 2017 tour and the team at the Crawford Street venue cannot wait to welcome him to the borough.
The Old Courts director Rebecca Davenport said: "Anyone who is a fan of British comedy will be well aware of Simon Day and his work, particularly as one of the stars and writers of The Fast Show.
"He's right up there with the best inventors of comedy characters such as one of my favourites which is Competitive Dad.
"The show he is bringing to The Old Courts is a mix of various characters and should be a memorable one. We're always looking to bring variety in and this is definitely that."
The Wigan show will include the star of Simon's BBC television hit show Brian Pern: A Life in Rock making his first appearance on a live stage.
The ageing prog rocker and humanitarian will discuss rumours of his death and play a few songs.
A completely different note will be provided by Billy Bleach, one of the stars of The Fast Show and spin-off witness protection comedy Bleach.
The pub bore will be speaking in public for the first time since he was charged with making 278 sexist comments in a three-month period in his local Wetherspoon pub.
Yorkshire poet Geoffrey Allerton will leave his usual surroundings of the Mallard Theatre to recite verses from his new collection Making Time before long-serving prisoner Tony Beckton, one of Britain's most dangerous men, discusses his continuing struggle to adapt to life outside jail.
The team promoting the show describe it as "a funny and fascinating insight into the minds of four very different characters".
The Wigan date at The Old Courts is on March 22, with the tour beginning next week in Melton Mowbray and finishing in mid-April in Tunbridge Wells.
For more information visit www.theoldcourts.com