Musical treasure trove is still online
Wigan music fans looking to remember a golden age of pop in the borough can once again take a nostalgic trip back through time.
Wednesday, 13th January 2021, 7:00 am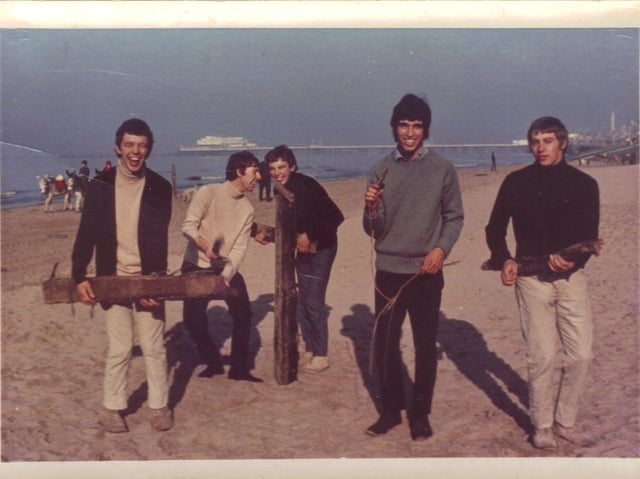 The Shyms
Bill Hart founded the Lanky Beat website chronicling hundreds of bands from across the region who performed between 1955 and 1975.
He thought the treasure trove of information had gone forever following a particularly devastating cyber-attack.
However, he was recently thrilled to discover the original version of Lanky Beat still available through archive website Wayback Machine.
Bill Hart created the Lanky Beat website
While some of the information Bill added to the website cannot be found, there is still plenty of browsing for people wanting to remember the days of rock 'n' roll, Merseybeat and other similar styles of music.
Bill said: "Lanky Beat was about six years of work but then it was seriously hacked before I got an email demanding money to put it right.
"I had to leave it, it was completely wrecked. I was devastated.
"Recently I was following links on line and I found this archive version. I'm very happy about it.
"Groups like The Beat Boys from Leigh and plenty of others from Wigan like Ipso Facto and My Old Man are on there.
"The Empress Ballroom in Wigan, which became the Casino later, was one of the top venues, and there were lots of little youth clubs and places like that.
"I would think there were more bands that came from Wigan than any other town in Lancashire. That's obviously not counting the big cities of Liverpool and Manchester, which did very well out of this era.
"I think a lot of people will enjoy reminiscing. Bits and pieces are missing from the website, and it's a bit messy in format, but it's better than nothing."
Bill said he put together Lanky Beat because he felt the groups from Lancashire who played in the '50s and '60s had been overshadowed by acts from Liverpool and Manchester which stormed to the top of the charts and enjoyed national and international acclaim.
His work struck a chord with music enthusiasts too, with the site racking up some 7,000 hits a month before it was hacked in 2016.
Wayback Machine, where Bill spotted the original version of Lanky Beat, captures websites at different times, showing in some cases how they have changed.
Bill also runs Lankykats, which puts on regular gigs at the Standish Unity Club to raise money for local charities.
Like much of the music and creative sector, though, this is currently on hold due to Covid-19 restrictions .
To view the original Lanky Beat website at Wayback Machine, visit https://web.archive.org/web/20110408095346/http://www.lankybeat.com/bandindexpage1.html
If you value what we do and are able to support us, a digital subscription is just £1 for your first month. Try us today by clicking here and viewing our offers.