The show goes online for borough musician memorial campaign
The Pete Shelley Memorial Campaign, which wants to create a lasting legacy in tribute to the musician from major punk group Buzzcocks, is hosting a virtual event this weekend.
Published 19th May 2020, 09:01 BST

- 2 min read
Updated 19th May 2020, 09:02 BST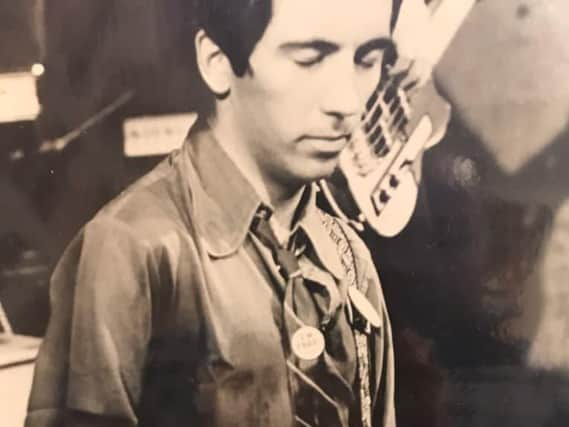 The group has so far raised £10,000 but it is currently unable to put on events such as gigs due to the coronavirus.
Instead it is going to host a fund-raiser on the internet on Sunday May 24 with live streaming of performances alongside some pre-recorded material.
Paul Lally from the memorial campaign said: "We wanted to do something different and make it so everyone could be involved. The idea is to create some positivity and cheer people up for a couple of hours.
"The current situation is frustrating. We've come so far in 12 months and now it's all come to a full stop. We're all champing at the bit to get going again, but it is what it is and it's out of anyone's control.
"All we can do is make the best out of a bad job.
"A lot of people are on board now because they understand it's a good cause. This is an opportunity to do some long-term good in Leigh."
The appeal for the live stream asked for any artistic contributions, whether it is music, comedy, poetry or just the ability to "play a tune on your saucepans".
Those who have already agreed to appear include Brian Haddon, the guitarist in Eater who knew Pete in Buzzcocks' '70s heyday, and Salford group The Harveys whose vocalist Tim Lyons also has a connection to the Leigh punk-rockers.
Award-winning Salford poet Simon Williams, singer Eddie Mooney and local bands Same As It Ever Woz,Pink Shirts for Pale People and The Soneteers will also take part.
The campaign formed following Pete's death in December 2018 and highlights of its efforts so far include working on a blue plaque with Wigan Council and staging a successful exhibition at The Turnpike in Leigh.
They have also held six fund-raising gigs and are preparing to have to re-schedule another which was slated for July,
For more information about the campaign visit www.peteshelleymemorial.com