Wigan Abba tribute singer to play hometown gig
A Wigan woman has said it will be an honour to perform for an ABBA tribute band in her hometown.
Published 28th Feb 2019, 14:03 GMT

- 2 min read
Updated 14th Feb 2020, 15:04 GMT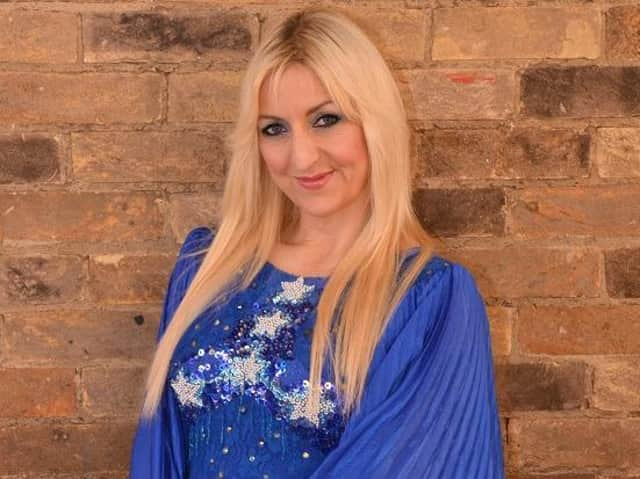 Jane Ellis will take to the stage when her group ABBA Forever comes to The Old Courts in Wigan next month.
She will be joined by fellow Wiganers ,Karl Derbyshire, bass guitarist and Deane Pilling, who plays the acoustic guitar and keyboard, in performing for the band.
Mum-of-two Jane, who is from Standish, said it will be "very special" to perform in Wigan for ABBA Forever, one of the UK's leading international tribute shows.
The unique ABBA sound is replicated with an incredible attention to detail, using a six-piece band featuring electric and acoustic guitars, keyboards and piano, drums and bass guitar.
Jane said: "I lived in Standish originally and now I'm currently in Coppull.
"I've spent most of my life living in Wigan borough.
"I've performed quite far afield and the length and breadth of this country since being involved with the band.
"We've never performed at The Old Courts in Wigan before and we haven't been in Wigan for years since we played at the DW stadium, so this will be something different.
"It will be very special and a honour to perform.
"I will have close family and friends who will come along who don't get the opportunity to see me very often, as quite often we play at theatres that are five even six hours away."
Jane said that most of the band are North West based, with four singers, one who is a guitarist, and three instrument players.
She said that Wiganers could expect a few surprises during the performance.
Jane said: "The crowd will be treated to all the main Abba hits such as Dancing Queen and Waterloo and The Winner Takes It All.
"But they will get a few surprises taken from the Mamma Mia films.
"We always aim to replicate ABBA concerts as much as ew can, so there's been lots of attention to detail and time spent getting this right.
And Jane has been involved in the band since 1999, and it has even seen her perform abroad in places such as South Africa and Sweden.
She said: "We had five big tours of Sweden and we spent a month there.
"In South Africa we performed in front of 55,000 people.
"What's good to see is that tickets have already sold out for the Friday show in Wigan and there aren't many left for Thursday.
"We hope the crowd will love us and if you love live music you should get something out of it. " It will be a visual, high-energy show."
You can catch ABBA Forever at The Old Courts, Wigan, on Thursday, March 19 and Friday, March 20, with both the performances starting from 7.30pm.