Wigan DJ goes viral with rapped tribute to town
Stu Finch, better known as MC Finchy, is brightening up life in lockdown with Wigan Town, a light-hearted musical celebration of the borough.
Published 20th May 2020, 07:00 BST

- 2 min read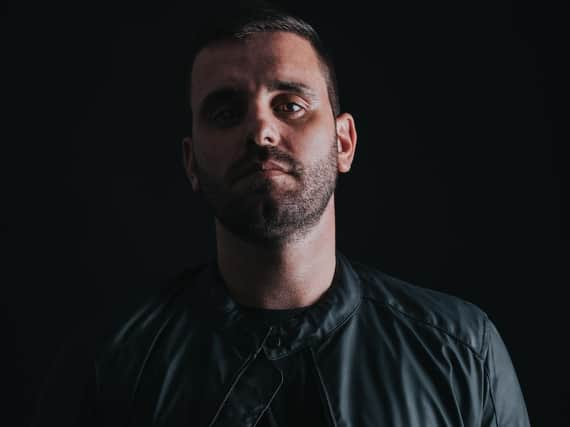 The song has certainly struck a chord online, going viral with more than 100,000 views on Facebook within a couple of days of launch.
Stu originally released a musical ode to the borough a few years ago and the new track is an updated version, although with more family-friendly lyrics so Wiganers of all ages who are staying at home can enjoy it.
Stu, from Winstanley, said: "It's basically a track about Wigan. I did something similar a few years ago and thought it would bring a bit of joy to the people of Wigan and put some smiles on faces at this time.
"It's just about the different elements that epitomise Wigan. It mentions the rugby, where people go out to drink and some of the people who live there.
"I can see from the shares it has crossed over to a really diverse age range. There are a lot of older people listening which you wouldn't expect for dance music, but it's something anyone from Wigan can relate to no matter your age."
As well as Stu rapping the verses, Wigan Town features residents singing along to the chorus after he asked people to send video clips of themselves. The video intersperses his collaborators with footage of himself in his home studio and images of the town.
The track is also on streaming platforms such as iTunes and Spotify, with proceeds going to the NHS.
The coronavirus has turned life on Wigan on its head and Stu is no exception, with his usual programme of live events cancelled and his day job being done from home.
He said: "It is affecting everybody. I've not managed to get my fix of performing so this is just one thing I've conjured up when I've had spare time."
Stu has been involved in dance music for more than 15 years, starting at Maximes while still in high school and spinning the decks at the famous Wigan Pier venue.
Since then his career has taken him to party hotspots including Ibiza and Magaluf plus festivals and nightclubs around the world. He also released a full-length album of self-penned songs, called XV, last year.
Wigan Town by MC Finchy can be viewed on Facebook.