Wigan musician revelling in success of latest album
Nigel Yong-Ching, from Appley Bridge, has seen some of his songs do particularly well on the other side of the Atlantic.
Thursday, 15th April 2021, 7:00 am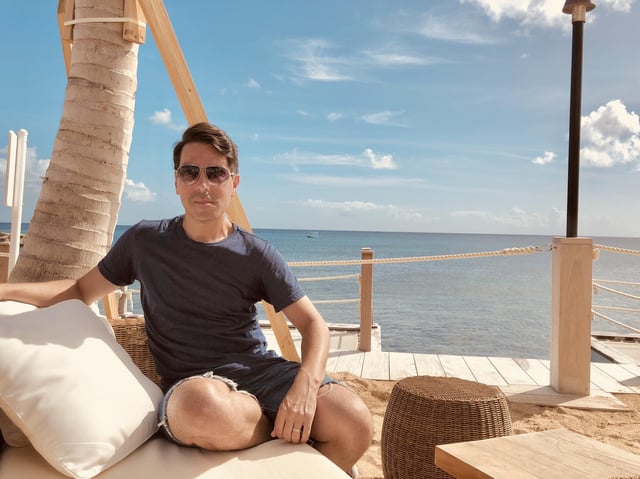 Nigel Yong-Ching
Nigel released Stranger Things in December and is closing in on the milestone of 150,000 plays on Spotify.
Last year Nigel began releasing all the songs off the album as singles, with accompanying videos shot around Wigan as lockdown prevented travel.
He is now enjoying international success with the videos and songs.
He has also found his way onto dozens of radio playlists Stateside with Lost, which used green screen technology to make scenes shot on his parents' driveway in Shevington look like they were taking place in the Arizona desert.
And he is hoping to continue the run of successes with his latest release, which has a title which may inadvertently chime with how many people are feeling in the middle of the Covid-19 pandemic.
Nigel says the level of interest in Stranger Things and its songs makes this his most successful album release so far.
He said: "This is by far my most played album.
"A lot of the plays are down to Lost. I bought myself a green screen and used that technology. I used it on my parents' driveway it looks like I'm driving through the desert.
"That seems to have really picked up in the States. I've got more than 50 stations playing it. It seems to have really taken off and that's put the album in a really good position to do well.
"I've also been interviewed twice on Barbados radio. I originally did a song which had footage from one of my holidays there and they liked it. I then wrote a follow-up song which is more in a Barbados or Caribbean style. They really liked that and have picked it up and it's gone down really well."
Nigel is now hoping to keep his run of popular songs going with what he describes as his "Lewis Capaldi moment", a piano ballad called Everything Will Be OK.
He admits that while the title is a popular sentiment for people emerging from a year of lockdowns it was actually written before Covid-19 came to dominate global headlines.
Nigel has also created a video celebrating diversity and tolerance by featuring gay and lesbian relationships alongside heterosexual ones.
He said: "The song was written to inspire strength and optimism when you are working through the breakdown of a relationship.
"There are a few actors involved in the video and I really wanted to make it inclusive, so there are some LGBTQ+ couples in it.
"I did write the track before this all started. I recorded the demo last February before everything changed in March.
"I think the title will connect with people because there is a need to feel that everything will be OK with everything that's happening in people's lives and with the planet. It's striking a chord with people in a good way."
To see the videos for Nigel's songs search for NYC New Music on YouTube.
Stranger Things, which has been released under the name NYC, is available on Spotify.
If you value what we do and are able to support us, a digital subscription is just £1 for your first month. Try us today by clicking here and viewing our offers.