"These women did so much but have been forgotten": Lancashire author Beverley Adams talks history, Edith Rigby, and Ada Lovelace
Some facts from history are simply so wild and unfathomable as to be completely unbelievable. For instance, it's a fact that all three of Hitler, Stalin, and Mussolini were nominated for a Nobel Peace Prize, while the longest war in history, a 335-year skirmish between the Netherlands and the Isles of Scilly, resulted in zero fatalities.
Published 5th May 2023, 04:00 BST

- 5 min read
Updated 5th May 2023, 16:24 BST
Another is that the daughter of Lord Byron, famous for getting around Trinity College's rules against owning dogs by keeping a pet bear instead, was the world's first computer programmer in the 1840s, around a century before the first computer was invented. Her name was Ada Lovelace and her story deserves to be far more well-known.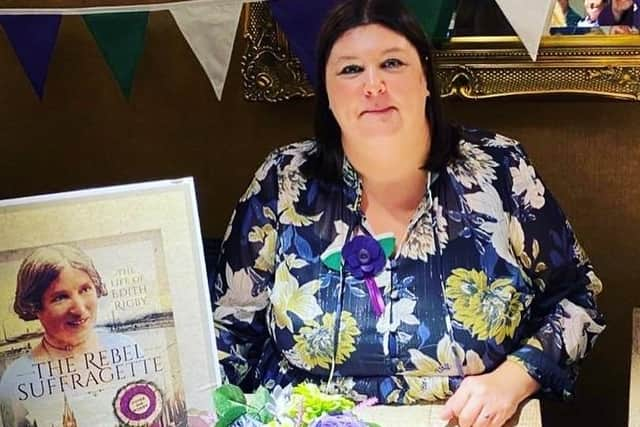 "I've loved history for as long as I can remember," says Beverley, a Lancashire-born historian and author whose most recent book, Ada Lovelace: The World's First Computer Programmer, was published earlier this year. "I remember, one holiday, picking up one of my grandma's books about Anne Boleyn and that was it, I was hooked."
With a passion for shining a light on history's forgotten women, Beverley's book on Ada comes hot on the heels of her debut publication, The Rebel Suffragette: The Life of Edith Rigby, which details the life and times of the scandalously little-known Preston-born suffragette. And, with a further three books in the pipeline, Beverley is on a mission.
Born in Preston and raised in Leyland, Beverley initially attended Runshaw College to complete a business course before deciding to take a year out to work for an insurance company before uni. She ended up staying at the firm for two decades, completing an English degree and a Master's through the Open University while she worked.
"When I finished my Master's, I was scratching around thinking 'I don't want to do insurance for the rest of my life'," says Beverley. "I still loved history and did my dissertation on the Brontes, discovering a love for research and in-depth writing, so I said to a colleague one day 'I fancy writing a book'. We started chatting and the name Edith Rigby came up.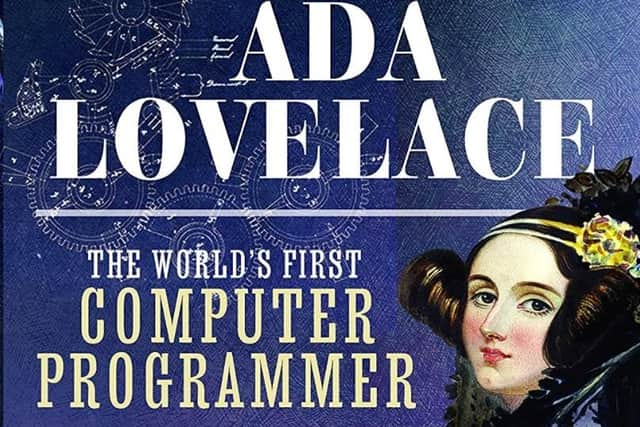 "Edith was from Preston and was a suffragette, so that was two things I was really interested in," adds Beverley, 40. "My colleague just said 'why don't you write about Edith?' So I thought I'd give it a try. That was it, basically. That's how it all started: with my passion for history coupled with a realisation that these stories needed to be told."
Bringing the past to life
The rest, as they say. Is history. Passionate about expanding on her personal interest in history through her work, Beverley seeks to bring inspirational women back to life through her writing. Last May, she officially quit her job in life insurance to be a full-time writer and historian. Which is how we come to Ada Lovelace.
"Edith, what with her being local, was a natural subject matter for me, but I decided to write about Ada because I'd always been a big fan of her father, Lord Byron," Beverley explains. "I studied him a lot throughout both of my degrees, but realised I didn't know anything about Ada - who was she, what did she do, what did she become?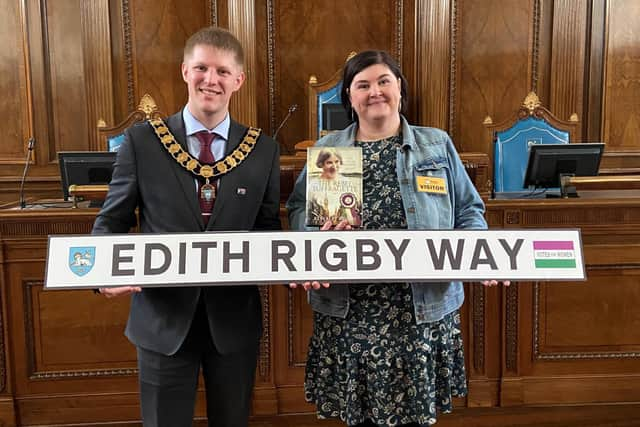 "So I started reading about her and discovered she was a computer programmer," adds Beverley. "I was just like 'hold on a minute!' I pitched a book to my publisher and they said they'd love a book about Ada Lovelace, which is when it twigged that there are so many women from history who achieved so much but who don't get the recognition."
Ada: the woman behind the genius
Exploring Ada's scientific achievements, Beverley's book also delves into the lesser-known side of Ada's life as the only legitimate child of the poet Lord Byron, which led to a lifetime of scrutiny and questions over just how similar to her father she was and whether she'd inherited what her mother called 'Byron Madness'.
Abandoned by Byron at just four weeks old, Ada endured a strict childhood in the care of her mother who was adamant that her daughter would not, in fact, inherit any of her father's famously mercurial traits. She even ensured that Ada was denied all things academically poetic, pushing her towards the more logical subjects of science and mathematics.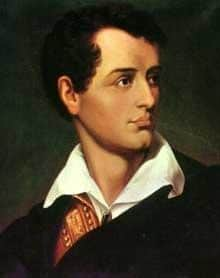 Ada ended up traversing the social divide of Victorian Britain, finding her home in mathematics. She worked with the renowned scientist Charles Babbage, for whom Ada translated a set of notes on his new mechanical computer, the Analytical Engine, and discovered that it could be programmed to do more than mere mathematical calculations.
Hence, she became the world's first computer programmer. A daughter, wife, mother, and - above all - an inspirational woman who defied staid Victorian ideals and gender-based customs to revolutionise the field of mathematical studies, the greatness Ada achieved echoes to this day. But the lack of recognition she receives is deafening in its absence.
"Delving into the history for Ada was fascinating," says Beverley. "What I was most interested in was how much like her father she was, because we all know about Lord Byron's shaky reputation. But I wanted to know if she, despite never meeting him or knowing who he was, was like that too, if she looked like him, if she had poetic leanings.
"Despite her mother also trying really hard to stop her being like him, she did have traits of his personality," Beverley adds. "She absolutely had that innate Byron flair in her. She was a Byron, there's no doubt about it. It doesn't matter how hard you try, it was in her genes. Just as her father was a poetic genius, she was a scientific genius.
"Their brains had something that set them apart from other people," she continues. "And that was what the book was about: showcasing her as the person behind the genius; Ada the child, the mother, and the wife as well as the scientist. And I think that's what I've achieved with the book, which brings me a lot of pride.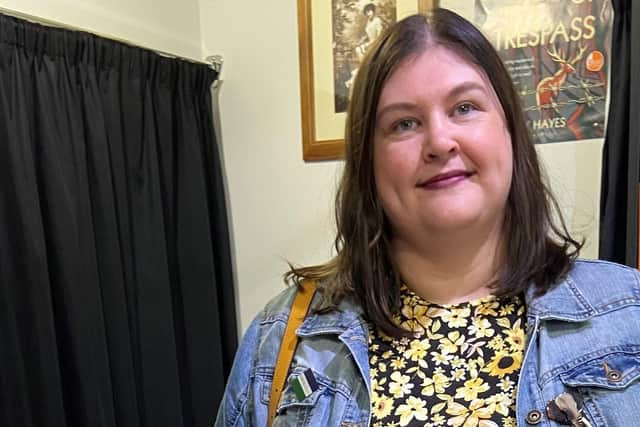 "I want people to go away thinking a little more about Ada to make sure that these women are back in people's consciousness, because they were special. If I say 'I've written a book about Ada Lovelace, nine times out of 10, people will say 'who's she?', so raising awareness of her is my job."
From history to the future
Mining a rich thematic seam of content - that of astonishingly impressive women overlooking by history books tinged with sexism and patriarchy - Beverley's next book is on Margaret Douglas. It's telling that, as is the case with Ada, most people's initial reaction to that name will be 'who?'
"No one knows who she is, but she was a niece of Henry VIII, mother of Lord Darnley, and the grandmother of King James I," says Beverley. "She was in-line to the throne at one point and was this hugely influential Catholic woman right in the middle of the Tudor court. It's all about uncovering these women who did so much but who have been forgotten.
"If I can make somebody go 'well, I never knew that', that's my job done," adds Beverley. "And the reception to both the Edith and Ada books so far has been really positive, which is great because these women have stories worth telling."