The Secrets We Keep by Theresa Howes: Tingling with suspense and heart-pounding emotion – book review –
A love – forbidden in more ways than one in Occupied France – puts deadly danger in the path of a woman who has been recruited by British spies to dig out war crime evidence against high-ranking Nazi officers.
Published 1st Dec 2022, 12:44 GMT

- 3 min read
Updated 5th Dec 2022, 12:19 GMT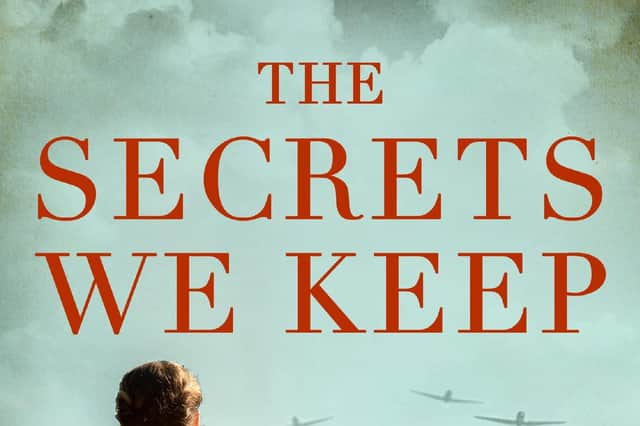 But even in the darkest of times and in the midst of war, artist Marguerite Segal is prepared to put her life on the line to fight for the people she loves and to help the Allies defeat an enemy more cruel and brutal than anyone could ever have imagined.
Theresa Howes, whose work has been long-listed for various awards including the Mslexia Novel Award, thrills and chills readers with a dazzling debut historical novel which explores the courage, endurance and determination of ordinary people living through the most extraordinary and terrifying of times.
Passion, tragedy, hardship and betrayal unite in this gripping and atmospheric story which captures all the uncertainty, suspicion, pain and subterfuge of living in the shadow of the jackboot, and the strength of those who were prepared to risk all for an end to German tyranny.
At the heart of The Secrets We Keep is Marguerite, a woman with a secret past known only to her close friend, and Etienne Valade, the local priest and art lover whose church is frequented by Nazis... and it's their love affair that will pose danger on all sides of a lethal divide.
In June of 1944, Allied air raids are bringing night time destruction to the Cote d'Azur, compounding the suffering which has been endured since the German Occupation a year ago. Thirty-nine-year-old artist Marguerite Segal has been living in this once French haven under a false name with her friend Simone for ten years after leaving behind a dark secret in London.
They take care of each other as best they can and help the Resistance in their undercover work which includes Marguerite forging identity cards for Jews to hide them from the 'iron-lawed scrutiny of the swastika' which has now stamped its 'black mark of terror' on every street.
But not everyone can be trusted. People who were once friends have become strangers and even enemies in a new and uncomfortable world. And when Marguerite is recruited by British Intelligence, who recognise her skills, she is asked to befriend Etienne Valade, a local priest who keeps close company with the high-ranking German officers who attend his church.
Her mission is to discover which side the priest is on and persuade him to pass on information from the Germans which would provide evidence of their war crimes.
Connected by a passion for art, Marguerite – whose own life in France is built on subterfuge – and handsome Etienne, who can see the 'hidden soul' in her paintings, soon fall in love but their relationship increasingly puts her at danger of violent reprisals because Etienne is a suspected collaborator and distrust is potent.
Marguerite must get hold of the documents that will condemn the German officers but, in a world where everything you do puts everything at stake, can she truly trust anyone... even the man she loves?
Best have your tissues ready for this moving and heartbreakingly beautiful story starring a courageous woman who uses her skills as an artist to forge papers to help Jews and aliens to escape, and is prepared to risk everything to fight for what she believes in.
But it is her love for Etienne – a man who shares her passion for art but is looked on with suspicion as a possible collaborator – that puts her in the greatest danger from both the enemy and amongst the people of her French village.
Set against the backdrop of the Cote d'Azur, a place of charm and beauty living under the menacing shadow of the Nazi Occupation, Howes' novel is an enthralling tale of contrasts in which suspicion, oppression, betrayal and fear exist alongside selflessness, outstanding courage and an unbreakable will to survive.
Tingling with suspense and heart-pounding emotion, and packed with romance, superbly drawn characters, real history and extensive research, The Secrets We Keep is a powerful debut from an exciting new novelist.