The Bletchley Circle: San Francisco may be all about code, but it's no Morse
You might think that solving a murder is a bit like cracking a code. As the investigation goes on, all the information comes in, but you can't make sense of it without that one vital clue '" the key to deciphering the code.
Published 27th Jul 2018, 14:44 BST

- 2 min read
Updated 27th Jul 2018, 15:47 BST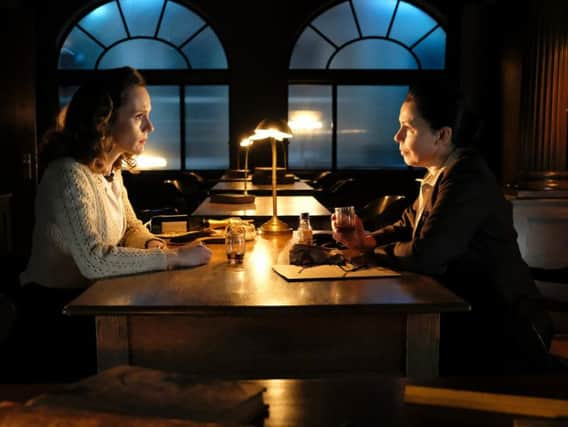 You might think that, and you might make a TV show about a group of code-breakers who use their skills to solve murders, but would that be a good idea?
On the basis of The Bletchley Circle: San Francisco (ITV, Wednesdays, 9pm), the answer would be a resounding no. It's a sequel to the original Bletchley Circle, but obviously Anna Maxwell Martin had better things to do, so only Rachel Stirling and Julie Graham return from the original quartet of crime solvers.
Through a fairly brusque set-up in which a mouthy code-breaker is murdered in 1942, we shift forward 14 years and Stirling's Millie spots a newspaper report about a killing which bears startling similarities.
Via some fairly outlandish coincidences, the trail leads to San Francisco, where Millie and Jean (Graham) swiftly recruit two other female former codebreakers and set out to pursue the killer.
The arbitrary switch to the US makes very little sense. No use is made of San Francisco as a location bar some stock footage and the use of a studio tram set wobbled about unconvincingly by the best boy or the gaffer to make it seem like it's moving – not surprising, as it was mainly shot in Vancouver.
The dialogue is similarly wooden, while a property developer is so cartoonishly villainous he may as well be wearing a cape and twirling a waxed moustache.
As ideas for TV crime shows go, this one may have looked good on paper, but deciphering it for the screen seems to have been well beyond them.
Struggling to think of something to watch? See Mark Kermode's Secrets of Cinema (BBC4, Tuesdays, 9pm) and you'll get a lost of movies you have to watch, and some of the best reasons why. Brilliant.
It's hot out, but Canadian cop drama Cardinal (iPlayer) will cool you down like a cold flannel on a forehead. Series one is being re-run ahead of series two, and it looks so cold you want to put a parka on.