Redundancy inspired Wigan woman to grow her own plant business
When the coronavirus pandemic led to Amy Bithell losing her job in marketing, it was just the push she needed to try something different.
Published 21st Aug 2020, 07:00 BST

- 3 min read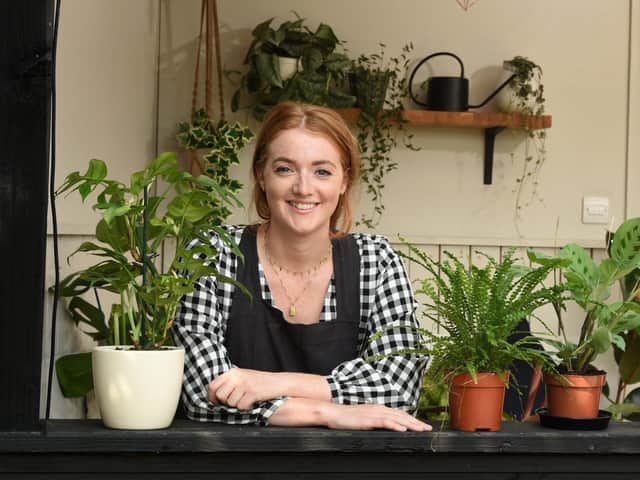 For rather than trying to secure a new position in the same industry, the 28-year-old decided it was the perfect time to follow her dreams and set up her own business.
She has just launched Little Pot Houseplants, which delivers a range of indoor houseplants to doorsteps across Wigan and Greater Manchester.
Amy, who grew up in Hindley and now lives in Howe Bridge, said: "I was a marketing professional. I worked at a marketing agency and had worked in marketing since I left uni. I had worked in marketing for seven years.
"The redundancy did come as a bit of a shock. I know a lot of people are in that situation as well. The marketing agency has essentially had to close down for financial reasons due to the coronavirus, which is sad but these things happen.
"For me, it's looking like the grass could be greener on the other side. I needed to think 'what's next?'
"I have always wanted to start my own business. My friends joke that my house is like a jungle and I have always loved plants. I just decided it's now or never to give it a go.
"Since launching it, I have had huge interest on Facebook from around Leigh, Wigan, Hindley. I have just done my first deliveries and quite a few people from Wigan have ordered things, so that's exciting."
Little Pot Houseplants - which has now taken over the spare bedroom at the house Amy shares with her partner - sees customers able to order a wide range of greenery.
Amy said: "Basically what we do is stock a range of indoor house plants, so not your typical run-of-the-mill stuff in Sainsbury's and the supermarkets, it's quite interesting, funky stuff. I can source a lot of exotic plants.
"I have people saying they want a really big plant for a room and what can they get."
The plants are delivered to the customers' homes with a care card to tell them how to look after their purchase, while Amy can also provide advice through social media.
Although she has always had green fingers, she has had to build on her existing knowledge since starting the business.
Amy said: "I have had to stretch my knowledge as far as species and varieties go. If you look out there it's huge and the amount of plants that exists is ridiculous.
"I have learned a lot of Latin in the last few weeks because they have traditional plant names in Latin."
But she has also asked for help when needed.
Amy said: "I think my marketing background has given me a good step to start off with, so I know where to start in some areas, but have been asking for a lot of advice from parents, sister, friends. I'm learning on the job really."
It is a dream come true for Amy after always wanting to set up this business.
She said: "I have always loved plants and always wanted to start my own business. Being made redundant pushed the two ideas together and I was able to make a passion into my dream job."
Despite having only just launched the business in recent weeks, she already has big plans.
"I have aspirations to grow and eventually open up a place hopefully," she said.
To find out more, go to www.littlepotplants.com.