Super-connector Jodie Marie Rigby connects entrepreneurs and influencers from Lancashire to the Middle East
Jodie Marie shares mental health tools and techniques for entrepreneurs during mental health awareness month in Garstang
Published 22nd May 2023, 16:10 BST

- 4 min read
Updated 22nd May 2023, 16:28 BST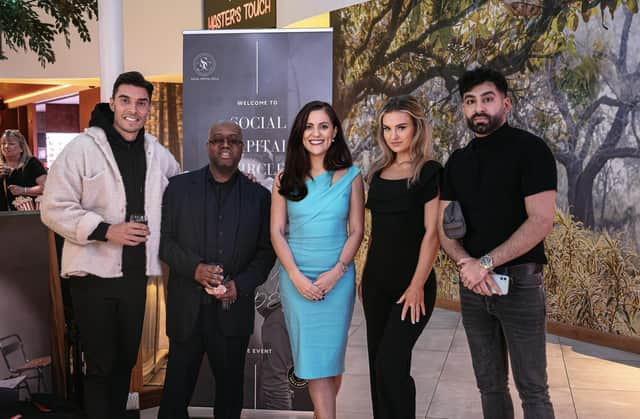 In the fast-paced world of business, the power of connections cannot be understated. Enter Jodie Marie Rigby, a dynamic entrepreneur and super connector who has taken it upon herself to educate and connect entrepreneurs and influencers from Lancashire to the Middle East. With her remarkable networking skills, Jodie has orchestrated an extraordinary event by hiring a cinema in Garstang Lancashire.
The Lancashire event hosted three guest speakers: Mark Whittle from Take Flight, Lewis Ellis of The Apprentice UK and Tom Rowbotham, a tech engineer at Gusto and founder of Droidy AI, to discuss topics around entrepreneurship, mental health and AI.The event held during mental health awareness month discussed tools and techniques for entrepreneurs to awaken their minds whilst dealing with their mental health and well-being whilst running a business.Influencers such as Amelia Grace Bell from Loaded in Paradise and Tiktoker Rob Green Joined the private event held on May 11 2023.
Building Bridges through Networking:Jodie Marie Rigby has emerged as a prominent figure in the Lancashire business community, recognized for her innate ability to connect like-minded individuals and facilitate fruitful collaborations. Her passion for networking and her unwavering dedication to fostering meaningful relationships have earned her the title of a "super connector." Attendees included influencer Amelia Garce Bell from Loaded in Paradise, TikToker Rob Green aswell as 30+ businesses from Lancashire,Scotland, Manchester, Birmingham, London and Qatar.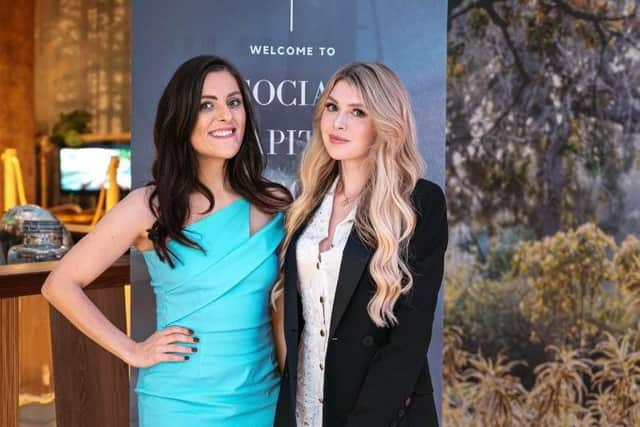 As part of her efforts to bring together entrepreneurs and influencers, Jodie organized a captivating event on Thursday May 11 at The Flower Bowl cinema in Lancashire. The venue served as the perfect backdrop inside the boutique cinema for an evening of inspiration, knowledge sharing, and networking.
Mark Whittle from Take Flight:The headline speaker Mark Whittle, an accomplished entrepreneur and host of the popular podcast "Take Flight," shared his insights on his personal development and business growth, sharing his own mental health jounrey. His wealth of experience and engaging storytelling captivated the audience, leaving them inspired and motivated to reach new heights.Mark was interviewed on stage and shared insights into the elite minds of athletes and entrepreneurs such as Eddie Hearn and their tools and techniques for success.
Lewis Ellis, Founder of Hussel Marketing and as seen on The Apprentice UK Contestant:Lewis Ellis, known for his appearance on The Apprentice UK, took to the stage to discuss his entrepreneurial journey and the strategies behind his successful marketing agency, Hussel Marketing. His presence added a touch of star power to the event, and attendees eagerly absorbed his advice on marketing and branding. The Black sheep marketing method identified a common theme that entrepreneurs may feel like an outlier, outsider or a "blacksheep" and how this can impact your mental health and wellbeing. Lewis shared how he ultilised his uniqueness as a disrupter for the greater good of his business instead of identifying being a "blacksheep" as a negative, but utilising it to your advantage.
Tom Rowbotham, Tech Engineer at Gousto and Founder of Droidy AI:Tom Row, a tech wizard at Gousto a billion-dollar food company has launched his own AI start-up.Tom shared his expertise in the field of artificial intelligence. His presentation delved into the exciting possibilities of AI and how it can revolutionize various industries. Attendees gained valuable insights into the future of technology and its potential impact on their businesses, highlighting useful AI tools which can automate your business .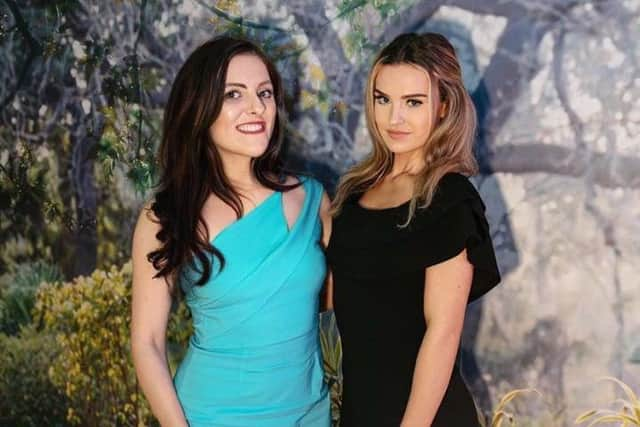 Jodie's Role as a Super Connector:Jodie Marie Rigby's exceptional networking skills were instrumental in bringing together these three influential speakers, infleuncers and attendees. By curating an event that showcased diverse expertise and perspectives, Jodie facilitated the exchange of knowledge, ideas, and opportunities among attendees. Her dedication to creating unique events, valuable connections and educational and informative discussions has solidified her reputation as a trusted connector within the Lancashire business community and afar.
Impact and Future Prospects:The event organized by Jodie Marie Rigby left a lasting impact on both the entrepreneurs and influencers in attendance. It highlighted the importance of storytelling and discussing your mental wellbeing with others as your not alone.The connections forged during the event have the potential to drive collaborations, partnerships, and business growth in Lancashire and beyond. Through her ongoing efforts, Jodie aims to continue bridging the gap between entrepreneurs and influencers, enabling them to thrive in a globally connected business landscape, as well as pushing boundaries on topics that sometimes are overlooked or shied away from discussing.
Conclusion:Jodie Marie Rigby's role as a super-connector has brought entrepreneurs and influencers from Lancashire, UK and the Middle East together, creating a thriving ecosystem of collaboration and growth. Her ability to curate meaningful events, such as the gathering in the Flower Bowl Cinema Preston showcased the power of collaboration. The event was sponsored by headline sponsor Adam K Fades and Top G hair Oil, Lancashire Aesthetics and Studio Williams.These local business have supported the Lancashire community to help make this event a reality.
Jodie showcases her commitment to empowering individuals and fostering connections. As Jodie continues to bridge gaps and build bridges, her impact on the business landscape will undoubtedly continue to flourish, inspiring entrepreneurs and influencers to reach new heights of success.