Top football finance lecturer and author speaks about Wigan Athletic going into administration
Kieran Maguire said the club was facing a "unique set of circumstances" and questioned the role of the English Football League (EFL).
Published 1st Jul 2020, 17:11 BST

- 2 min read
Updated 1st Jul 2020, 17:42 BST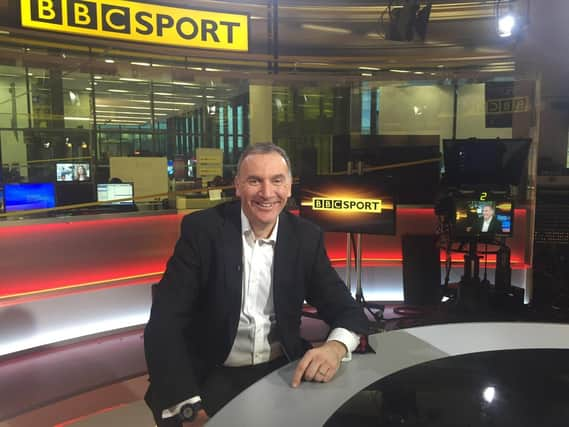 Mr Maguire teaches at Liverpool University and has become well known as an analyst of sports clubs' finances through his website and book The Price of Football.
He said: "At Wigan Athletic we have a new owner and the kindest thing we could say is that sufficient due diligence doesn't appear to have been done.
"The club was losing £9m a year pre-Covid and anybody buying it would know that as well as the price of the club there will be ongoing costs.
"It appears the owner has not been willing to provide financial support and the board of directors had little alternative but to put the club into administration to protect it from its creditors.
"This looks embarrassing for the EFL. It's not the first time this has happened. We had a broadly-similar situation at Charlton Athletic where money wasn't put in."
Mr Maguire said that with Dave Whelan in charge Wigan Athletic was one of the best-run clubs in the game but its financial position had deteriorated in the past couple of years.
He said it was vital that whoever takes over the club understands properly what investing in football involves as it is not always clear that wealthy investors coming in for the first time are fully aware of how sports clubs are run.
He also could not disguise the difficulty of Latics' current situation and said it was clearly a tough time for concerned supporters.
He said: "I think there should be some sort of school before people buy football clubs, because they are such a unique asset.
"The administrators will have a very tough job at Wigan. People have got less money due to the pandemic and they are selling a football club which doesn't know which division it will be playing in. There is a huge financial difference between the Championship and League One.
"We have got to be worried about people's jobs but a club is also part of people's lives in a unique way. Fans invest their heart and soul in their clubs. There is a tragic and numbing statistic that you are 10 times more likely to get divorced than switch your football club allegiance during your lifetime.
"In the short term it is going to be concerning. However, football is a very resilient industry and clubs have gone into administration, come out the other side and not only survived but moved on to a better place. Leicester City went into administration twice.
"The worst thing from a fan's point of view is that there is just so much long-term uncertainty. It is to be hoped the administrators find Wigan Athletic an owner with integrity who understands the responsibilities and costs of running a football club."