Wigan firm's remote workings high-tech lifeline
The Covid-19 pandemic has presented huge challenges for businesses, but a Wigan-based firm has enjoyed success as its job is to help companies through those difficulties.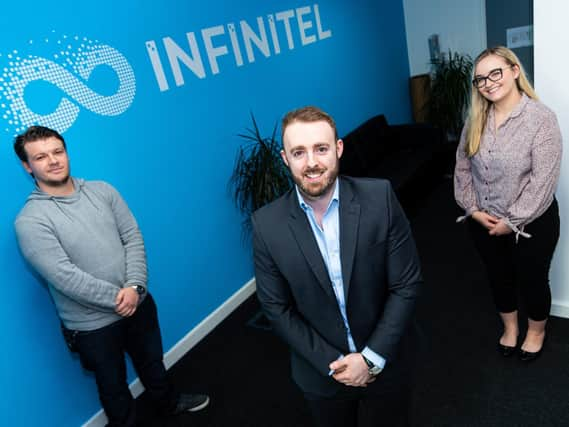 Telecoms concern Infinitel, based at Westwood Park, has more than doubled its turnover since lockdown began in March.
That's because part of its work has been helping firms smoothly transition from being in the office to working remotely.
The firm has created telephony solutions which have enabled businesses to keep connected with their employees and customers following the sudden, large-scale shift to working from home.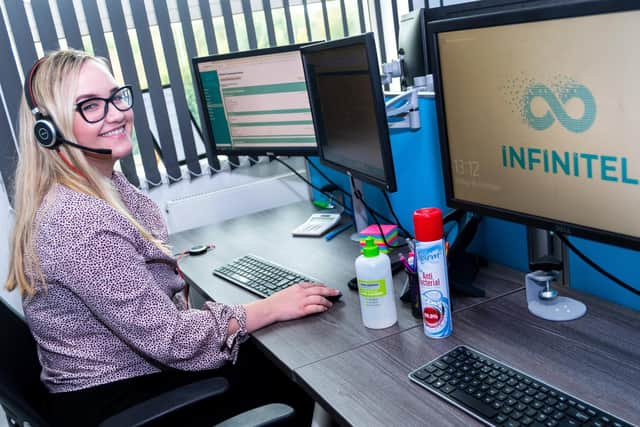 Managing director Andrew Platt said: "Our Cloud-based VoIP phone systems have helped businesses across the world adapt to remote working as users can work from anywhere with an internet connection using smartphone apps for iOS and Android or desktop apps for Windows and Mac.
"Cloud-based VoIP phone systems provide all the features of a traditional phone system, without requiring any on-premise hardware, saving businesses the time and money they would historically spend to install and maintain an on-premise phone system.
"We offer our customers cost-effective solutions which means they can take advantage of the latest technology without worrying about making a large investment."
Infinitel's research has shown just how unprepared a lot of companies were for the huge changes wrought by the novel coronavirus.
Some 78 per cent of its new customers admitted they did not have the right tools, software and communications devices to help them work remotely.
The pandemic being a global crisis means Infinitel has picked up customers from far and wide, helping companies with offices in cities including London, Liverpool, Manchester, Berlin, Munich, Paris, Barcelona, Los Angeles and New York.
Some of their most high-profile clients have included global media company Travelzoo and Switzerland Tourism.
The company has been helping firms replace their old office-based telephone systems with communication based on software such as Microsoft Teams.
We are more reliant than ever on your taking out a digital subscription to support our journalism. For unlimited access to news and information online, you can subscribe here