Wigan manufacturers help reach investment milestone
A government-backed scheme has marked its fourth anniversary by helping a Wigan-based SME invest in new technology.
By Matt Pennington
Published 25th Jan 2023, 15:45 BST- 3 min read
Watch more of our videos on Shots!
and live on Freeview channel 276
Visit Shots! now
Kings Fine Cooked Meats is one of the latest beneficiaries of the Made Smarter campaign which assists small and medium businesses grow by providing access to digital tools, innovation and skills.
The government-funded and industry-led initiative has helped nine Wigan-based businesses since its inception in 2019 with digitalisation, decarbonisation and driving growth.
It has provided £178,000 towards technology projects, worth £750,000 after private sector investment.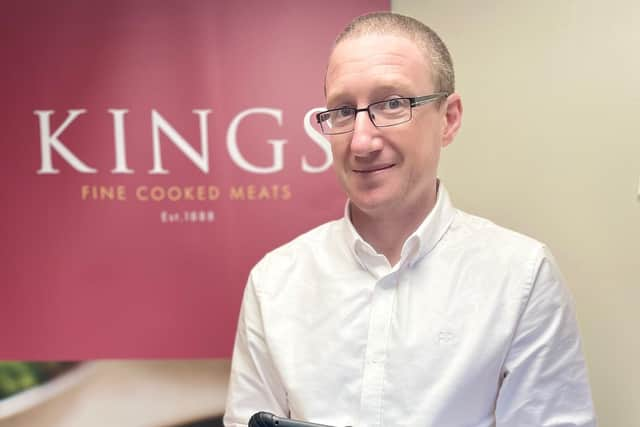 Kings Fine Cooked Meats, on Queen Street in Wigan, has invested in a digital quality assurance solution which integrates with its production management system.
Other Wigan and Leigh manufacturers to previously secure support from Made Smarter include Astropol, Garton, Lynn Lloyd Soft Furnishings, Northwest Crankshaft & Machine, PE Systems, Rapid Colour Services, Suscom Industries and W Howard Ltd.
These manufacturers are forecasting that the help they have received will create up to 56 new jobs along with the ability to upskill 80 existing roles. Additionally, over the next three years will deliver an estimated £6.7m in gross value added for the Wigan economy.
Paul Walsh, ERP Manager, said: "By deploying tablets to replace our existing manual and time-consuming process, we have been able to improve the speed, reliability and accuracy of data to improve our compliance with customer and industry standards.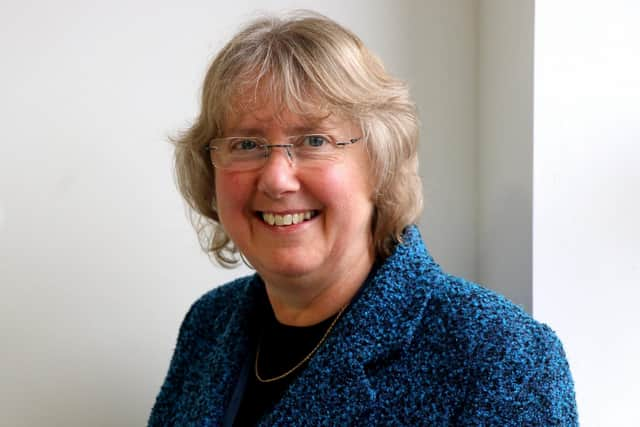 "Digitalising the process has given us real-time oversight of production, as well as access to valuable new data for analysis and generated new insights into how we can improve performance."
Made Smarter has helped manufacturers adopt technologies which enables them to integrate systems and capture and analyse data. Others are now using 3D printing and automation to solve businesses challenges and keep up with demand.
These businesses are now benefitting from improved productivity and revenue, increased job creation and a reduced carbon footprint just to name a few as a result of adopting cutting-edge technology.
Made Smarter is now paving the way for more high-tech coming quickly down the track such as the industrial metaverse.
Across the North West region, Made Smarter has supported more than 2,500 organisations on their digital journey, offering fully funded support including expert and impartial technology advice.
Digital roadmapping workshops have also been provided to enable enterprises to take their first steps to transform their business and skills development.
Approximately 1,300 new jobs are predicted to be created, 2,400 existing roles upskilled, and an additional £209m in GVA for the North West economy over the next three years.
Donna Edwards, director of the North West adoption programme, said: "When we launched the Made Smarter adoption programme four years ago our ambition was to boost growth, productivity, efficiency and create high value, well paid jobs of the future, as well as play a vital role to help accomplish the UK's aim of reaching net-zero greenhouse gases by 2050.
"Digital adoption is still rife and robust in the SME sector. It's been great to see that so many firms have tapped into our expertise to help them select the right approach for their business, how much to invest and which technologies will bring the greatest benefits. 2023 promises to be another busy year for Made Smarter"
"As trailblazers, we are tremendously proud of our achievements working together with the manufacturers we have supported, but now is not the time to rest on our laurels.
"More challenges lie ahead for manufacturers as they navigate a multitude of demands on their businesses, whilst also trying to keep up with the rapid pace of change.
"So, I would encourage any North West manufacturers who are wondering where to go next with technology to help manage their business more efficiently and sustainably to get in touch with the Made Smarter team."