Blackpool school pupils were visited by professional brass quartet from the London Symphony Orchestra for music workshop
World-class brass musicians from the London Symphony Orchestra visited Blackpool to lead a workshop designed to raise musical aspirations for school children in the resort.
Published 2nd Feb 2023, 17:49 BST

- 1 min read
Updated 2nd Feb 2023, 17:51 BST
The professional brass quintet performed and led workshops at Aspire Academy and St George's Academy, where hundreds of new brass players from across the borough were able to hear the instruments played at their very best.
And the youngsters had direct instruction from each of the quintet before rehearsing and performing as a massed brass band.
Ben, the principal tuba player with the LSO, said: We're here to hopefully inspire these students to want to carry on this wonderful art form of brass instrument playing, and hopefully they can be inspired by us. Our brass quintet have performed some pieces and we've done some work on music they've prepared and we've just had a nice performance at the end of the day."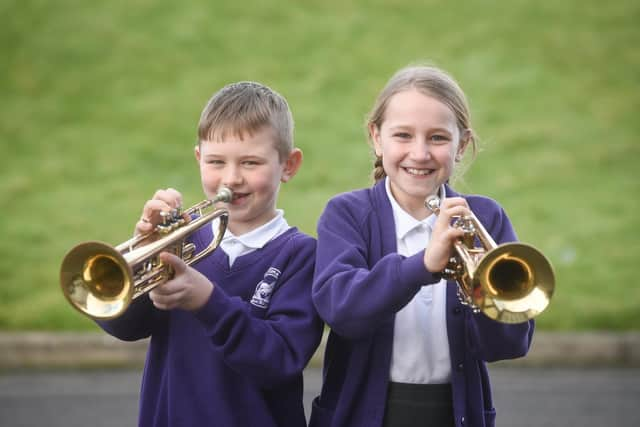 The workshops, held on Jan 27 and 28, marked the first time that members of the London Symphony Orchestra have visited the resort, as part of an exciting new partnership with Blackpool Music Service, based on Cherry Tree Road.
Sir Andrew and Lady Parmley, both originally from Blackpool, initiated the project, which they hope will encourage more young people to pursue music at a higher level.
Music Adviser, Andrew White, said: "We will now offer every child the opportunity to join our new brass band with free weekly rehearsals and future performing opportunities in some of our most prestigious venues. This has been a wonderful, inspiring day. One which our children will never forget and is likely to provide many with a hobby or profession for life."