"Poor attendance" is preventing a Wigan borough school from improving, an inspector claims
Poor attendance and variation in quality of teaching for special needs children is holding back a Wigan borough school from being rated as Good, a report says.
Published 9th Feb 2023, 04:55 BST

- 3 min read
Atherton High was credited for its improvement since their last full Ofsted inspection in 2021 where they were rated as Requires Improvement.
Although the Ofsted inspector credited the school for their improvements in regard to addressing attendance and teaching quality, they believed there was still more improvement needed before it could become a 'Good' school. The monitoring visit took place on December 14, 2022 and the report was published on February 6.
Despite recognition of the attendance problem, there are still too many students missing school, according to the inspector.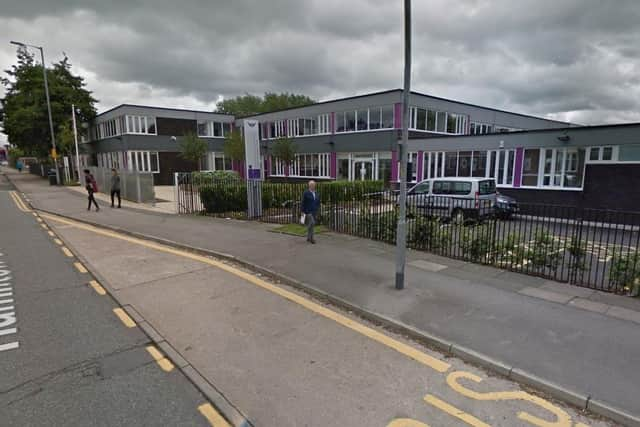 "Staff are increasingly taking measures to help pupils to attend more," a report said. "Pupils feel more encouraged and helped to attend school.
"As a result, rates of overall and persistent absence have decreased since the last inspection. That said, pupils' attendance is still too low."
The school, which became part of the Education Partnership Trust in 2020, has got a plan in place to deal with the issue – which the inspector deemed "suitable".
There is still too much "variation in the quality of help" that teachers give pupils with special educational needs and disabilities (SEND), the report stated. Much like with the issue of attendance, there is recognition of this with a plan to address it.
Ben Layzell, headteacher at Atherton High School, explained how attendance is an issue for schools nationally as students readjust to life after the Covid pandemic, he said: "The attendance issue flagged was a bugbear of mine. We have the same attendance as the national average.
"The Ofsted inspector was still saying that it wasn't good enough. We have been working very hard (addressing attendance) and now we are at the national average level.
"Last week, national attendance across the country was 91.1 per cent and we had 91.6 per cent."
He went on to say how SEND is a key part of their curriculum – with a higher than average population of children at the school with additional needs. Mr Layzell continued: "Here we have higher than the national average for the proportion of SEND children.
"We put them at the heart of our curriculum. We introduced a new policy on this in summer and a very small number of staff are still getting to grips with it.
"We fully expect to get a 'Good' rating at the next inspection. The next one will most likely be in the next 12-month window.
"The school has moved forward significantly in the past five years and we hope the results in summer reflect that improvement."
Mr Layzell explained that there is confidence within the school again – indicated by the growth in student numbers from 350 in 2018 to an expected 560 in September 2023. He added that the school is oversubscribed, with over 200 pupils fighting for 120 spots in Year 7 in September.
"The trust and local governing body work effectively with you and other leaders," the inspectors report continued. "They have a detailed understanding of their role and of what you and they are doing to improve curriculum thinking, develop assessment and improve pupils' attendance.
"They use their accurate understanding of the school's priorities and actions to support and challenge leaders effectively. Together, you have successfully overcome challenging barriers, such as staff recruitment.
"The trust provides you and other leaders with school improvement support. You have established clear, well-focused and measurable plans to improve the quality of education and pupils' attendance. These plans are helping you to secure demonstrable improvements."
The school was also praised for their programme to help those in the early stages of learning to read. The inspector highlighted how staff have promoted a "love of reading" in the school.