Wigan primary school told to 'get children reading earlier and improve education' following inspection
A primary school in Wigan has been told it needs to improve the quality of education and get children reading earlier following an Ofsted inspection.
Published 13th Mar 2023, 12:30 BST

- 3 min read
Lowton Junior and Infant School has dropped its rating from a Good to a Requires Improvement (RI) after the inspection at the beginning of January.
This was the first full inspection in 10 years when the Newton Road site was rated as Good – something it maintained in 2017 following a short inspection.
Headteacher Joanne Sutcliffe told parents in a letter she was "delighted" that one category – behaviour and attitudes – was awarded a Good.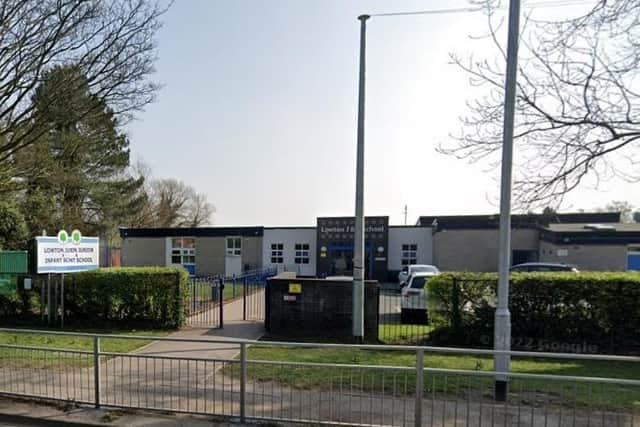 The other categories – quality of education, personal development, leadership and management and early years provision – all scored an RI. Mrs Sutcliffe stated that they are "only a year and a term into this improvement journey" so is hopeful they can make positive steps to get the curriculum on track.
The inspector found that teachers did not check on how well students are grasping the subjects being taught which means they do not "deepen their knowledge". The Ofsted report went on to say that progress of some pupils with SEND is "uneven".
"Children do not learn phonics from the very start of the Reception class," the report, published on March 9, said. "Added to this, some books do not match the sounds that children and pupils have learned.
"This hinders how well some children and pupils learn to read. Leaders should ensure that children in the early years start their reading journey promptly and that books are well matched to the phonics programme.
"Leaders have not finalised the key knowledge that pupils need to know. This means that staff do not have the information that they need to help them to deliver the curriculum well."
Despite this, the inspectors commented positively on the culture of the school in relation to behaviour and approaches to anti-bullying. They noted that pupils at the school are kind, considerate and well-mannered, and feel safe and happy and show respect towards one another.
The inspector believed that the school is going in the right direction stating that "leaders and teachers have raised their expectations of what pupils, including those with SEND, can and should be achieved."
Addressing the report in her letter to parents and carers, headteacher Mrs Sutcliffe said: "As a leadership team, we recognised before the inspection that there were elements of the curriculum that needed improvement and had put processes in place to improve this. Inspectors noted that in subjects we prioritised, and our work on curriculum was complete, this is effective in helping pupils to learn well.
"Our plans for curriculum improvements do not change as a result of this inspection as inspectors recognised that we are developing ambitious subject curriculums. We are aware of what additional work is required to move the school further forward.
"Quality of education was determined to be 'Requires Improvement' because we are only a year and a term into this improvement journey. There is work to do, but inspectors recognise that we are successful at bringing the improvements that are required.
"Inspectors also commented about early reading. We acknowledge that our pupils could begin reading earlier.
"We have a clear action plan in place to address this. I can advise that we have invested in a new reading and phonics structure and all children receive reading books that support their reading journey.
"There is some commentary about SEND provision in the report. For example, leaders identify the needs of pupils with SEND accurately.
"Whilst Ofsted reflect that we are in the process of developing our ambitious curriculum for all, they recognised that in a few subjects some pupils with SEND did not progress through some aspects of the curriculum as well as they could. We have already engaged with the expertise from the Aspire Federation, who lead good and outstanding specialist provision in the borough, to guide and support our improvement work in this area.
"I am really proud that Ofsted recognised the strong culture of safeguarding and how well we work with a range of external agencies to ensure our pupils and families get the support they need."