Coronavirus: Lisa Nandy calls for formation of coalition COBRA group to fight Covid-19
Wigan MP Lisa Nandy has called for "politics to be put aside" so that the Government can join forces with the Labour Party, in a joint effort to combat Covid-19.
Watch more of our videos on Shots! 
and live on Freeview channel 276
Visit Shots! now
In a letter to Labour Party members, Ms Nandy urged supporters to back her calls for the formation of a National COBRA (the committee which deals with national crises) task force, using combined members of the Government, Opposition, Trade Unionists and business leaders to help the country through the global pandemic.
Ms Nandy, who is one of the front runners to replace Jeremy Corbyn as the Labour Party leader, said in her letter to members: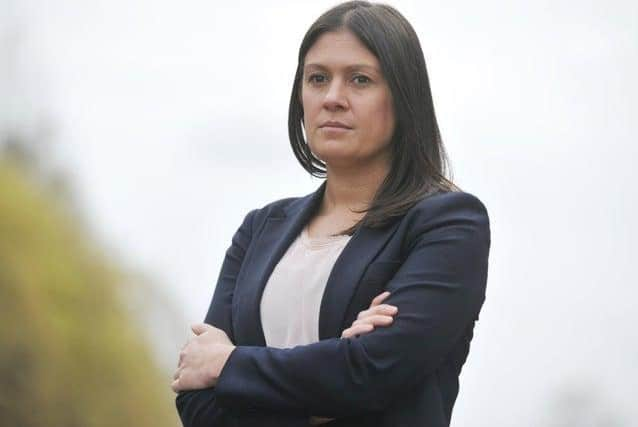 Politics as usual has gone out of the window. Coronavirus has affected every family in the country. Every decision that is made at national level has repercussions in real time for people the length and breadth of Britain. We have to get this right.
So today I won't be asking for your vote - I'm asking for your help in bringing this country together.
To get through the next few months, we need to lay aside the divisions that have riven British politics for so long. It is time for a National COBRA that formally brings together Government, Opposition, trade union and business leaders with devolved governments, charities and community leaders to build a common national action plan and stand behind it united.
I know it's deeply unusual for a leadership candidate to ask this. I know as well as anyone what the Tories have done to our families and communities over the last decade. The crisis has thrown a spotlight on a country reeling from a decade of austerity that lacks the resilience to respond quickly. It has shown what we in Labour have always known - that we are only as strong as the most vulnerable.
That is even more reason for the Labour movement to step forward now.
We must fill the vacuum of leadership and get the country through this. Our party has experience and expertise at every level - from dealing with the global economic crisis in 2008 to building resilience in our communities over the last decade in the toughest of times.
These extraordinary times call for extraordinary measures, but I know that by the strength of our common endeavour we will survive this crisis.
Let's rise to the challenge together.