Focus needed on mixing in homes, pubs not to blame for Covid spread - scientific adviser
There needs to be more focus on the way people mix inside homes rather than just thinking pubs are to blame for the spread of Covid-19, a Government scientific adviser has said.
Lucy Yardley, professor of health psychology at the University of Bristol and a member of the Scientific Advisory Group for Emergencies (Sage), said people let their guard down in their own homes and cleaning is likely to be less rigorous than in places such as pubs.
She said evidence shows that people need to take more action to limit the spread of the virus "or we wouldn't be in the lockdown at the moment".
She added: "In fact, when people come together with people they know well in their homes it's a particularly risky situation because they let their guard down.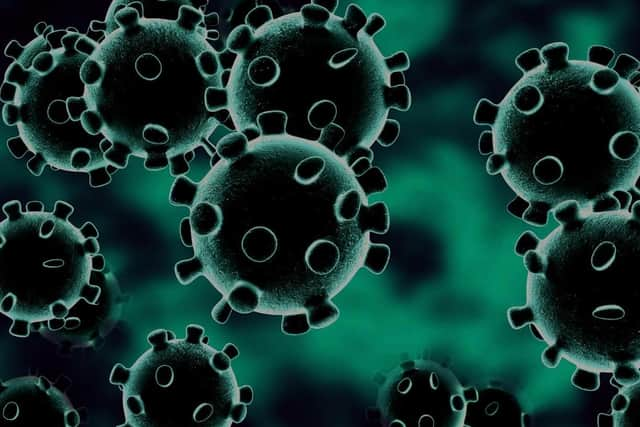 "They spend a lot of time with them and that's actually when the infection is most likely to spread."
She told BBC Radio 4's Today programme that the more careful everybody is, "the less spread there will be and the less we will need restrictions".
She added: "This message about in the home is particularly important coming up to Christmas where we may be allowed to mix more.
"At the moment, people don't really realise that they need to do things in the home and that there are things they can do to make everybody safer if they do come together."
She said targeted advice could help keep people safe, such as protecting vulnerable members of a household and keeping up social distancing with friends indoors as well as "not sharing plates and cups and so on".
Asked if there is too much focus on pubs and not enough on interactions in the home, she said: "I think that's absolutely true and we can see that in the evidence because so much of the infection spread is happening at home.
"And it's a lot to do with… not taking all the precautions that one actually does take when you go out to the pub.
"So, you know, the pubs are actually better ventilated and have more regular cleaning every hour going on than we do in our own homes."
However, she did not say pubs are safe, adding: "Anywhere that people meet that they haven't seen each other before is a place that you can get spread.
"And so, obviously, if you go to the pub then you go to see family members that you haven't seen and stay with them for a couple of days, that's the most dangerous situation of all."
It comes after hospitality bosses said the Government's latest pandemic tier system will "destroy the sector" as pubs, bars and restaurants face a raft of tougher measures.
On Monday afternoon, Boris Johnson revealed that tightened Tier 2 measures mean venues will only serve alcohol alongside a substantial meal.
Meanwhile, new Tier 3 measures mean pubs and restaurants will only be able to offer takeaway and delivery services.
Jonathan Neame, chief executive of the Shepherd Neame pub group, told the PA news agency that the restrictions are "devastating".
"I think it is absolutely rotten that they have singled out hospitality in this way," he told PA. "It makes me sick.
"I think restrictions should be loosened across all sectors, but to open new sectors again while imposing stricter measures on hospitality, despite no evidence to justify this, is completely maddening."
Nick Mackenzie, chief executive of Greene King, said: "Yet again, the UK pubs sector must pick itself up off the floor after another crushing blow.
"We've invested millions of pounds to make our pubs safe throughout this pandemic but today it feels like pubs have been unfairly singled out once again with increased restrictions that will make pubs across the country unviable through the most important month of the year."
On the issue of vaccines, Prof Yardley said some people have taken the good scientific news to think "Oh, it's all over. I don't have to take it seriously anymore."
She added: "I've seen a preprint of a focus group study where people were saying 'Well, you know, it's almost all over now, we can carry on', which is really sad because these last few weeks when we need to be careful … (there's) still time to have another peek of infection that could kill many more people.
"So, actually it should be the other way around – we should think that 'We're so close, we've only got to keep doing it for a little bit longer', and the worst possible Christmas present is to cause this infection to spread in our families."
Thanks for reading. If you value what we do and are able to support us, a digital subscription is just £1 for your first month. Try us today by clicking here and viewing our offers ...