High numbers of Covid-19 cases in Wigan in latest council data
The borough has the second-biggest rate of the 10 town halls in Greater Manchester in the most recent period analysed by Wigan Council's coronavirus tracker.
Between October 24 and October 30 there were 2,230 new cases of Covid-19 identified in the borough, a rate of 678.5 per 100,000 residents.
Wigan's figures were also significantly higher than those in neighbouring boroughs St Helens, Warrington, West Lancashire and Chorley.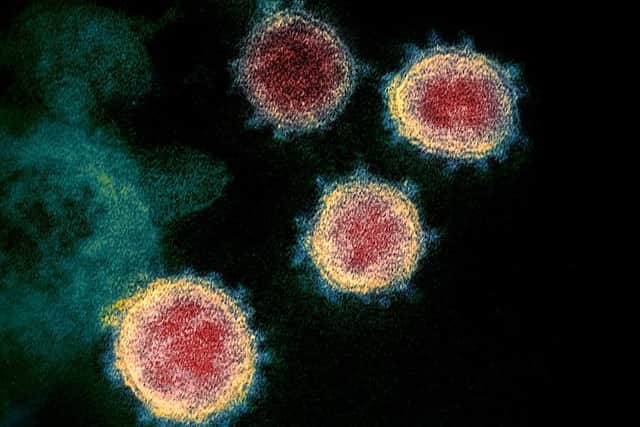 The borough's rate is also much higher than the North West figure of 413.6 per 100,000 residents and well above the national rate for England of 228.3 per 100,000 residents.
As of October 23 there had been 405 deaths registered in Wigan mentioning Covid-19, with 24 registrations in the latest week.
This is an increase on the 17 deaths registered the previous week.
The council's tracker also includes ward-by-ward figures for the seven-day period between October 22 and October 28.
In terms of cases recorded the highest numbers were in Ince, with 127, and Douglas where there were 123.
However, the highest rates per 100,000 residents were recorded in Wigan Central and Winstanley wards.
Out of 25 wards in the borough 19 saw an increase in the latest week compared to the previous seven-day period.
The total number of confirmed cases in the borough is now 11,713, a rate of 3,564 per 100,000 population. This is lower than the rate for Greater Manchester as a whole (3591) but higher than the one for the North West (3079).
Wigan has the sixth lowest rate of total cases in Greater Manchester.
The latest week has seen the highest number of reported cases during the pandemic, with 2,230. However, the highest figures have all been recorded in the last few weeks and it should be noted that testing is now being done far more widely than it was during the first wave of Covid-19 back in spring.
The R rate for the North West, which indicates whether a disease outbreak is getting bigger or not, is between 1 and 1.2, a decrease of the 1.1 to 1.3 range given for the previous week. The growth rate, which gives an approximate idea of how quickly the number of infections is changing, has also reduced slightly in the region.
Like all of Greater Manchester Wigan remains classified as a Very High Risk area.
Local contact tracing teams have successfully managed 93 per cent of the contacts in the cases escalated to them.