"People should have behaved": Your reaction to Boris Johnson's announcements today
Prime Minister Boris Johnson addressed the nation this evening with a range of new measures to combat the rapid rise of coronavirus cases in the UK
Published 22nd Sep 2020, 20:00 BST

- 3 min read
Watch more of our videos on Shots!
and live on Freeview channel 276
Visit Shots! now
Here's a selection of your views on the new measures so far:
Wasted all that tax payers money on eat out to help out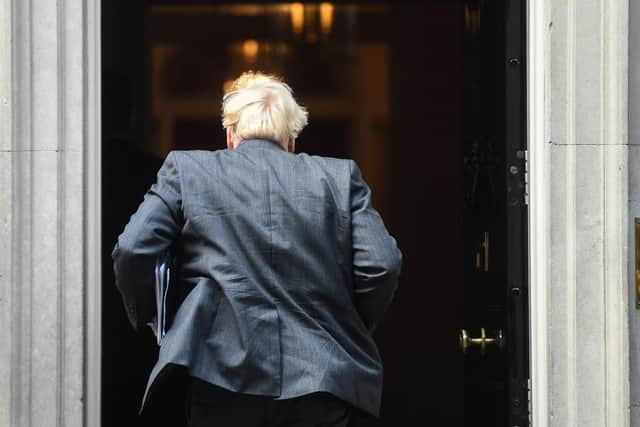 People should have not been selfish and done what there want and then we wouldn't be in this mess in the first place
Boris the baboon! He has no clue whatsoever
This is creating a ticking time bomb for mental health across the UK.
Changes nothing here made an educated guess long ago keep the head down and be careful, and think of others, I also know it's not Politicians raising the concerns, It's people who have the latest info on the virus worldwide and where it is going
So people loosing jobs,businesses reduced trading less taxes getting paid! More people claiming benefits! Where is the money coming from stress and poverty will be a bigger killer than covid !!!
Follow the rules and we will be okay if we don't follow them then this virus will be around for a very long time
Why can't people just do as they told. So what is pubs and restaurants have to shut at 10pm otherwise we are never going to get back to any kind of normality. Stupid people thinking it doesn't affect them. It is affecting all of us. Put a mask on to leave your house and don't take it off until you go back k home. That's what I e been doing it's not comfortable as my glasses steam up. But it keeps me safe and that's what's all about
He can say whatever, Cummings tells him to say. I'm virus free and hope to remain by using common sense
Go to work, don't go to work, eat out to help out, you MUST stay at home
Will not make any difference drinkers will just go out early and drink more in the shorter time they are out. Its public transport and town centres where the issue is, everyone needs to wear a mask all the time when out, so many people are just not bothered, no sociol distancing at all. 10pm shut down is pointless.
Worse than that, they may go to people's houses and carry on drinking at 10 pm.
Lockdowns do not work as we have seen in Bolton where pubs and restaurants have been closed for over two weeks.
Can we still eat out for half price Monday Tuesday Wednesday ????
Just another big kick at the hospitality industry. Thanks Boris.. as if it's not been hard enough. We have already been employing more staff to allow full table service, now we can only be open a few hours. I turn more redundancy and more mental health issues. If we are to lock down just lock down everything. Give me strength
None of this makes sense anymore...