Wigan has one of region's highest Covid-19 case rates in latest data
The council's weekly tracker of statistics relating to the novel coronavirus shows increases in both new cases and deaths.
There were 1,234 new cases identified in the borough in the seven days between October 4 and October 10, a rate of 375.8 per 100,000 residents.
There were also 10 deaths registered with Covid-19 in Wigan in the week ending October 9, rising from just one in the seven-day period before that.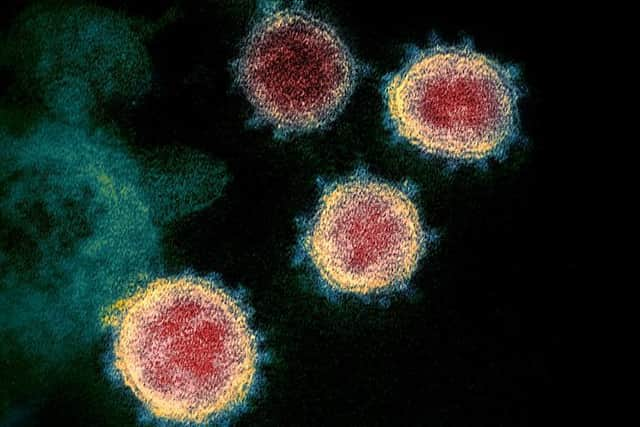 Wigan's latest case rate was higher than the average for the North West as a whole, which between October 4 and October 10 was 339.3 per 100,000 people, and well above the England average of 146.3 per 100,000 residents.
Among neighbouring boroughs outside Greater Manchester Wigan had a higher case rate than Warrington but lower than those seen in St Helens and West Lancashire.
The data released by Wigan Council also shows the borough's local Covid-19 hotspots.
Winstanley, with 88 cases, and Pemberton with 62 cases had the highest numbers for the most recently-available week.
Of the 25 council wards in the borough 21 saw increased case figures compared to the previous week.
There has also been a significant overall rise in the number of cases reported in Wigan.
In the week ending October 9 there were 1,242 cases, increasing from 763 the previous week.
These are the highest numbers recorded throughout the pandemic for the borough but it should be noted that testing is now being done far more widely than it was during the first wave of the coronavirus in spring.
The Office for National Statistics (ONS) data shows there were two deaths with Covid-19 registered in the borough in the week up to October 2. There is a slight time lag on this data as it is compiled by looking at death certificates.
Wigan, like the whole of Greater Manchester, is currently classed as a high risk area. It is at red alert level for new cases and is on the national escalation framework as an area of concern.
The local contact tracing teams, which handle complex cases and cases where the national system cannot reach people, have successfully managed 93 per cent of contacts from all the cases escalated to them.