Grieving family of Wigan girl who died from strep A hours after being sent home from hospital to meet hospital chiefs
The parents of a Wigan tot who died just hours after being sent home from A&E are to meet hospital chiefs.
Published 23rd Jan 2023, 04:55 BST

- 4 min read
It will come just days after the funeral of 22-month-old Hailey Thompson, the opening of her inquest, confirmation from pathologists that the primary cause of her death was strep A and news that her older sister has now also been diagnosed with the condition.
Dad Kris Thompson and mum Ibolya Adam from Ashton have now taken on a medical negligence lawyer who will accompany them to the Tuesday January 24 meeting with Wigan hospital chief executive Silas Nicholls, a senior paediatric doctor and the lead investigator of an internal inquiry into the tragedy who will present its findings.
The couple have been told by their lawyer from Phoenix Legal that they have a strong case.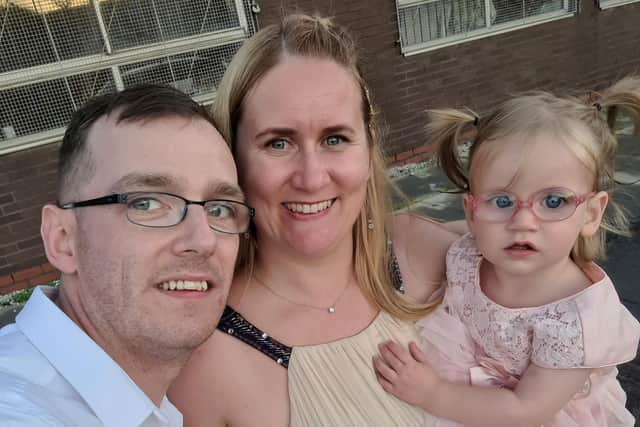 Hailey had been intermittently off colour for almost a fortnight last month. She had been to see a GP who prescribed antibiotics but she had an allergic reaction to them, coming out in a rash, so her parents stopped them after a couple of days.
She seemed to rally and was well enough to attend nursery on Thursday December 16, but the following day she was sent home early and then went to a pre-arranged appointment at Ashton medical centre where the GP said she had a viral infection so there was no point giving her anti-biotics and the parents should continue doing the right thing by giving her fluids and Calpol or Nurofen.
On the Saturday she was well enough to be running around and jumping up and down when the football was on the telly, and also ate and drank well. She went to bed at her usual time of 6.30pm, but when Kris was retiring five hours later he looked in on her and her breathing was loud and laboured, like panting, he said.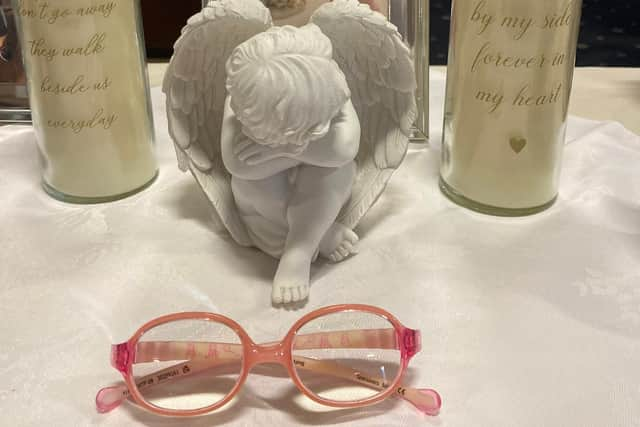 He rang 999 and was told that an ambulance would be there soon, but after 15 to 20 minutes, an ambulance did not arrive so he tried NHS 111 only to be informed there would be a two-hour wait. The ambulance service then rang back and advised they drove Hailey to A&E which they did, arriving at 1am on Sunday.
It was one of the department's busiest days of the year and WWL would later declare a critical incident as staff struggled to cope with massive workloads.
After triage the family waited for four hours, were then shown to a cubicle but it was another hour and a quarter before a doctor examined Hailey, came to his diagnosis after using a stethoscope, testing for blood sugar and then being unable to check her tonsils before telling them to go home.
The family arrived home at 6.30am and Hailey went straight to sleep. She awoke at lunchtime but was coughing, had a runny nose and no energy, just sitting on the sofa all afternoon, which was completely out of character, her parents said.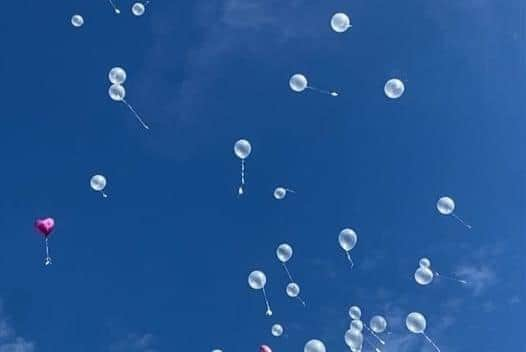 She was put to bed and drank fluids at 6.15pm, Ibolya gave her Calpol at 9pm and Kris checked her when he came to bed at midnight, saying her breath was like it had been before but lighter.
Less than six hours later the couple made the most tragic of discoveries and Kris battled in vain to revive her as he used CPR techniques on the instruction of a 999 operator before paramedics took over.
Hailey's funeral took place on January 17 at Agecroft Cemetery in Salford followed by cremation, and her remains are to be kept by her parents in a bespoke urn on a memory shelf at home.
On the same day as the funeral an inquest opened into the tragedy at Bolton Coroner's Court but was adjourned until June 7 pending further investigations.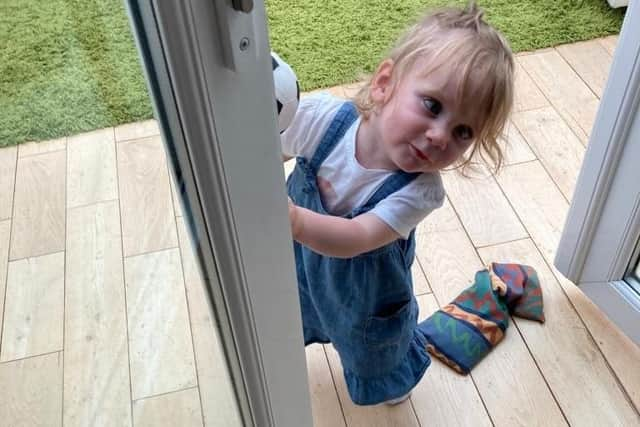 And in the meantime the family have had the added worry of Hailey's seven-year-old big sister Charlotte being diagnosed with strep A as well after several weeks of feeling unwell.
Mercifully her symptoms are nowhere near as severe as her little sister's but Kris – who has also been ill but whose strep A test came back negative – and Ibolya are keeping a close eye on her. However she will need to have her tonsils at some point in the future because of the infection.
Kris said: "Things have been happening at a whirlwind pace over the last few weeks but there are still many questions to answer.
"At least now we know the pathological findings which are that Hailey contracted strep A which led to sepsis and pneumonia.
"We have been invited to meet the chief executive of Wrightington Wigan and Leigh NHS Trust along with a senior paediatrician and the person who led their internal investigation and they will present us with the results.
"But then there is the inquest which is nearly six months away and we are also putting together a medical negligence case.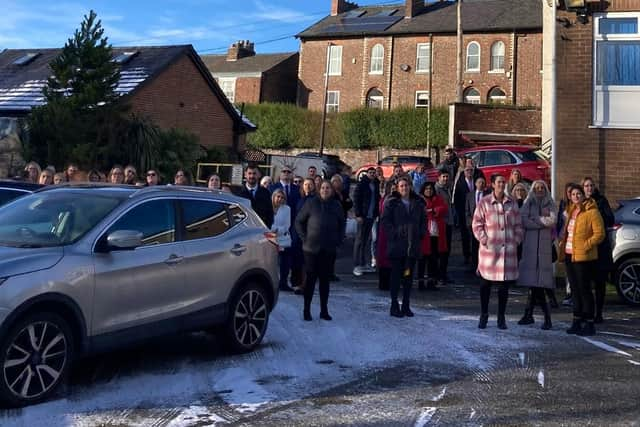 "And all the while we are keeping a close eye on Charlotte who seems to have had a runny nose and cough for weeks. She seems well enough in herself at least though, which is a relief.
"The funeral went as well as we could hope for. It was at Agecroft because a lot of my family live round there and Hailey was at Manchester Royal for her post-mortem.
"Once we have her ashes we are having a special urn made for her and it will go on a shelf containing memories of her, just below the one we created when my dad passed away."
After Hailey's death a WWL spokesperson said: "Our sincere condolences go out to Hailey's family at this tragic time. We are aware of the family's concerns and are currently awaiting further information to understand more."
An uncommonly large number of children – at least 30 – died after contracting strep A between mid-September 2022 and the end of the year.