Heroic 44-year-old Lancashire man saves numerous others after donating his kidneys, liver, pancreas and tissue
A 44-year-old Lancashire man has saved numerous others after donating his kidneys, liver, pancreas and tissue.
Published 16th May 2023, 04:55 BST

- 3 min read
Updated 16th May 2023, 10:48 BST
Every person alive has the potential to be a lifesaver. And not just once over, but possibly nine times. Such is the power in being an organ donor.
And NHS Blood and Transplant, which oversees organ donation in the UK, is calling on more Lancastrians to sign up to the NHS Organ Donor Register. Some 79 people received the life-changing gift of an organ in the North West last year, but around 7,000 people are still waiting for their transplant in the UK.
One person who understands the difference organ donation can make only too keenly is Sam Knott, whose husband Graham died after suffering a sudden brain haemorrhage in February 2020. Aged just 44 at the time, Graham was looking forward to life with his new wife Sam, but donated his organs to save the lives of others.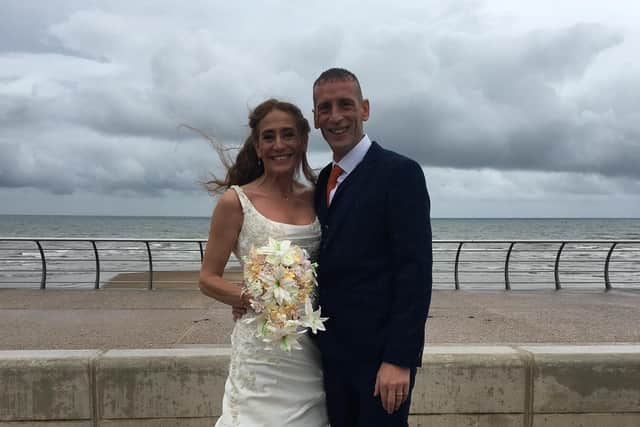 "Graham was very kind," says Sam, 48. "He enjoyed being with his family, walking and taking the dog out, and holidays. We met a few years ago on a dating app and chatted for ages. Then we met up one night and just hit it off and didn't look back. We got married on my birthday in July 2019, after bringing the wedding forward when I nearly died of sepsis.
"We were so happy, married life was great, and Graham was over the moon," Sam, from Blackpool, adds. "We went on honeymoon to Egypt for New Year and were looking forward to the rest of our lives together. "Then, one night, I woke up and realised Graham was seriously ill. He'd had a brain haemorrhage and that was it.
"I brought up organ donation as I knew he was a donor," Sam continues. "Everyone was fantastic with all the family while they did what they had to do. I never left his side except when he was in theatre; I got to be with him before and afterwards. It was a long process but I appreciated the extra time with Graham. It was so precious and I'm very grateful for that."
With Graham having donated his kidneys, his liver, his pancreas, and tissue including corneas, tendons, bones, and heart tissue, Sam says it's touching to know that a part of him is still out there. The same can be said for Sam's father, who donated his kidneys after his own death 16 years ago.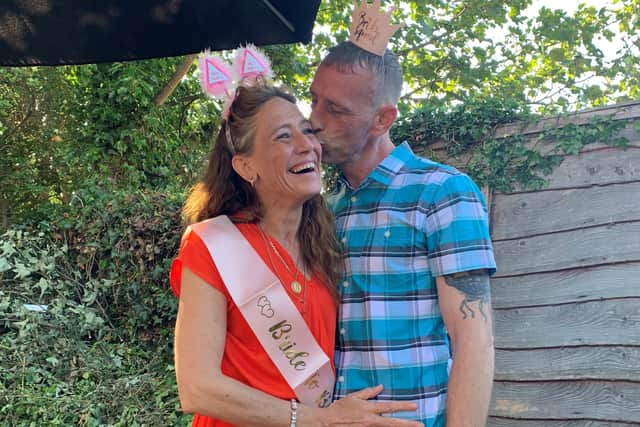 "I added myself to the register when I lost my dad as I realised what an incredible gift it was to give someone," says Sam. "[It] takes the pressure off my loved ones if and when my time is up. I can picture Graham smiling and approving; he wouldn't have wanted his healthy organs to go to waste. He helped so many people in his passing.
"Graham not being here is tough… it's still raw," she adds. "I get a lot of comfort from him donating and think of it often and it picks me up. Our special time together was cut short but I'm grateful for the time and love we had. Organ donation turns a negative into a positive, you get a lot of comfort from it.
"If more people donated, more people could be saved."