Private Wigan ambulance service criticised by inspectors
An independent Wigan ambulance service for mental health patients has come under fire from watchdogs following an inspection.
Published 10th Apr 2020, 11:42 BST

- 2 min read
Updated 10th Apr 2020, 11:44 BST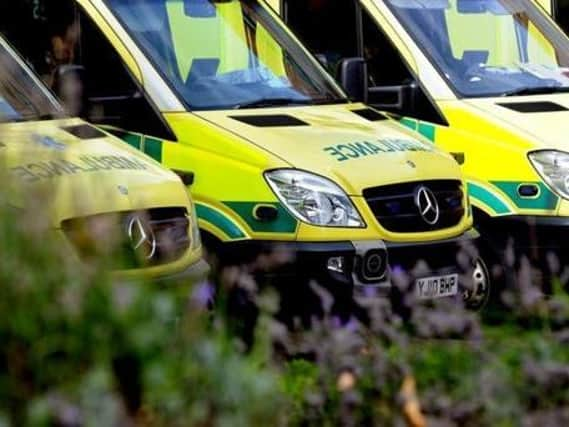 Medical Response Services based on Cricket Lane near Robin Park, was slammed in a report published recently as "inadequate".
The ambulance company, which transports patients to Wigan Infirmary and trusts across Lancashire, was visited by the Care Quality Commision over two days in January.
The damning report found a number of safety issues at the service, which is operated by Warren Bolton.
It says that it was not always apparent that patients transferred and transported with mental ill health were managed safely.
While it said that incidents, near misses and patient safety issues were not always managed well and that staff did not always recognise and report incidents.
The report said: "Staff did not always receive the appropriate training or support to enable them to carry out the duties they were employed to perform.
"Medicines were not always managed appropriately. Patient outcomes were not always measured or monitored and policies did not always follow best practice guidance or standards."
Watchdogs rated the service as inadequate for effectiveness and leadership, while it requires improvement for its safety and responsiveness and is good for its care.
It comes after a previous assesment of the service by the CQC slammed it for failing to have adequate training and a lack of robust safeguarding policies. Concerns were also voiced about a lack of "vision" and "strategy" for the service and about risk management, highlighting a concern that risks were not being tracked, managed or mitigated.
The service is available 24 hours a day, seven days a week, every day of the year and transports mental health patients, including those detained under the Mental Health Act.
In total, the service employs 47 members of staff and has 21 vehicles for patient transport.
Inspectors did highlight many positive aspects to the service in the report.
They said staff were focused on patient care and treated patients with compassion and kindness.
The report added: "The service worked well with other agencies and all those responsible for delivering care to benefit patients.
"They supported each other to work effectively to provide good care. The service managed and controlled infection risk well.
"Equipment and control measures were used effectively by staff to protect patients, themselves and others from infection."
Medical Response Services was unavailable for comment when approached by the WiganObserver