Wrightington Hospital highlighted as one of the best specialist hospitals in the world
Wrightington Hospital has been named as one of the top specialist hospitals in the world.
Published 20th Aug 2020, 14:45 GMT

- 2 min read
Updated 20th Aug 2020, 15:08 GMT
Renowned around the globe for its orthopaedic care, Wrightington was featured along with other North West centres including The Christie, Alder Hey Children's Hospital in Liverpool and St Mary's Hospital in Manchester.
The list involves hospitals in 21 countries around the world, including the USA, Germany, France, South Korea, Thailand and Australia.
It was compiled by American news magazine Newsweek with global data research company Statista Inc.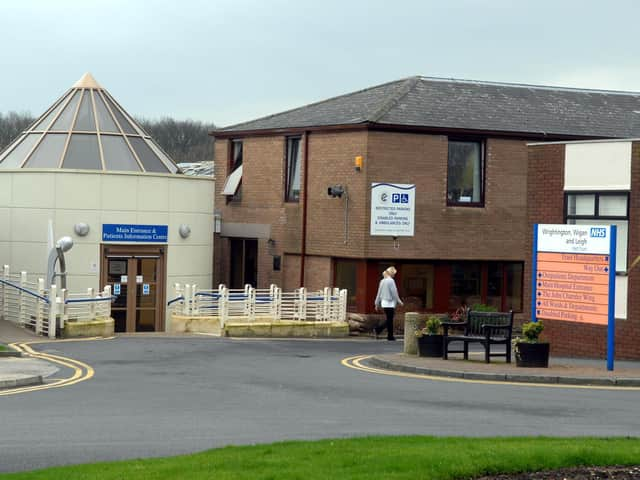 Rebecca Lyon, director of operations for specialist services at the hospital, said: "We're extremely proud of the work carried out at Wrightington Hospital and take great pride in being a centre of excellence in the treatment of musculo-skeletal disease, including carrying out pioneering hip replacement and revision surgery, along with a broad range of upper and lower limb surgery.
"As a centre, we perform more hip, elbow, shoulder and ankle replacements than any other UK hospital.
"To be recognised among the world's best specialised hospitals is extremely gratifying, knowing the findings have come from peers, our performance and patient satisfaction.
"The list is full of institutions who are global leaders in their fields, and to be among such an esteemed and select group, is full testament to our hard-working staff and encourages us to deliver even better performance for our patients in the future."
They also put together lists of the best hospitals around the world and in each country involved.
The top three hospitals worldwide were all in the USA - Mayo Clinic in Minnesota, Cleveland Clinic in Ohio and Massachusetts General Hospital.
The UK's top centre was named as St Thomas' Hospital in London, followed by University College Hospital, also in the capital.
Wigan Infirmary, which sits alongside Wrightington Hospital as part of Wrightington, Wigan and Leigh Teaching Hospitals NHS Foundation Trust, was ranked 100th in the UK, based on recommendations from medical professionals, results from patient surveys and key medical performance indicators.
Wrightington Hospital has its origins in the pioneering orthopaedic work of Prof Sir John Charnley.
He pioneered hip replacement surgery and performed the first total hip replacement operation at Wrightington in 1960.
With all subsequent surgeries and procedures based on the original Charnley hip, the NHS can now get people needing major joint surgery mobilised on the same day they have been in the operating theatre.
Wrightington is now a centre of excellence for orthopaedic surgery and boasts of having more than 37 of the UK's leading orthopaedic consultants.
It has more orthopaedic activity than any other hospital in the North West and provided more than 3,000 hip and knee replacements in 2018.
But it is not just orthopaedic care that is provided at the hospital.
Wrightington also has a pioneering fertility centre named Fertility Fusion, where experts have helped hundreds of people to have babies.
Vital research is also carried out at the hospital and it was one of the first three trusts in the country to recruit patients to a study looking into Covid-19.