Artefact with links to 1422 found during overhaul of historical site in Wigan
A "forgotten piece of Wigan history" has been unearthed during renovation works at Haigh Hall.
Published 25th May 2023, 04:55 BST

- 2 min read
Updated 25th May 2023, 09:10 BST
The stone slab is said to depict Wigan's Moot Hall which is mentioned in documents dating back to 1422, it has been claimed.
Brian Muscroft, a volunteer at Haigh Hall, found the artefact in the grounds of Bothy Yard which is part of the multi-million pound renovation of the historical site.​
The volunteer has now created a garden to feature the new historical artefact which bears the Seal of Wigan as used before 1922.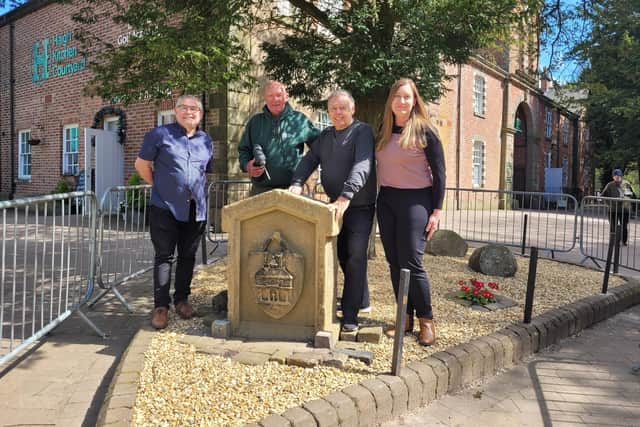 Coun Chris Ready and his two fellow ward councillors Laura Flynn and Ron Conway went to visit the artefact at Haigh Woodland Park and confirmed an information board is due to come in soon.
They say they have been inundated with questions about this find by the volunteer.
"The design on the seal was adopted in the 17th century," said Coun Ready. "The seal is oval in shape and bore a depiction of Wigan's Moot Hall.
"The building was the earliest meeting place for the borough corporation and featured a belfry and market cross. It is believed the Moot Hall was first mentioned in documents of 1422.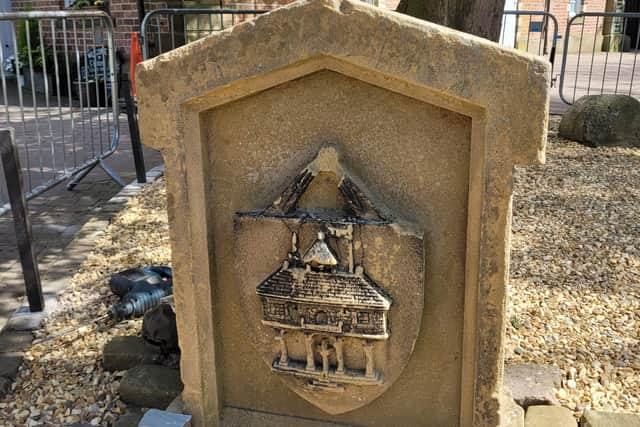 "The hall was the seat of the local government. The balcony and bell on the roof were for proclamations.
"The location of the hall projected into the market place in the centre of Wigan at the top of Wallgate coming up from the railway stations and opposite the junction at the top of Library Street."
This has not been the only finding uncovered during the renovation of the historical woodland park. Further research is underway to determine the location, origin and purpose of the other historical items saved and displayed.
Other items include a "sun dial or sign post" presently named affectionately by interested visitors as "Darth Vader" due to its said likeness.
The whole site at Haigh Hall is currently undergoing an overhaul estimated to be worth around £37.5m after a successful bid for £20m of Levelling Up funding.
The local authority hopes it will make the site an even more popular destination for culture, community, events and hospitality.