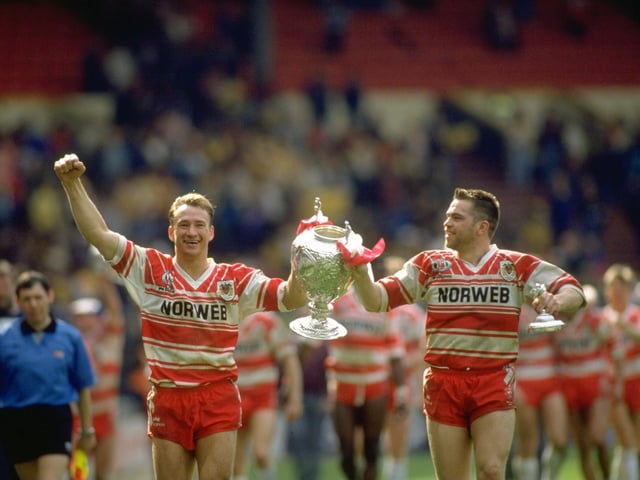 3 May 1992: Dean Bell (left) and Martin Dermot of Wigan celebrate with the trophy after the Challenge Cup final against Castleford at Wembley Stadium in London. Wigan won the match 28-12.
25 magical Wigan Challenge Cup Final pictures
As St Helens and Castleford prepare to meet at Wembley tomorrow, we take a look back at some of Wigan's victories in the Challenge Cup Final from over the years.
Friday, 16th July 2021, 8:30 am
Here are 25 pictures from times they have reigned supreme in the famous knock-out competition.