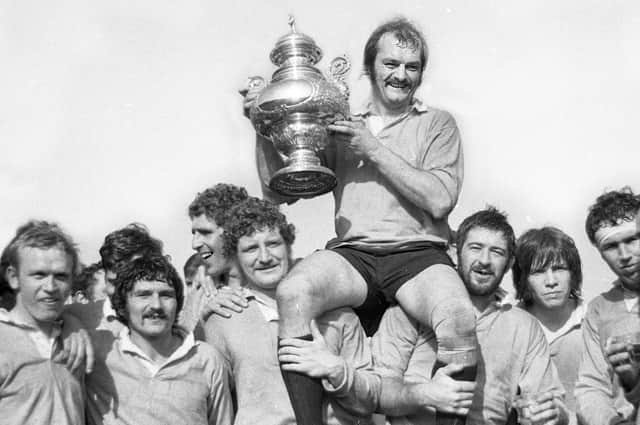 Orrell Rugby Union club captain Des Seabrook chaired by team-mates holds aloft the Lancashire Rugby Union Challenge Cup after beating Liverpool 16-0 at Waterloo on Sunday 16th of April 1972. Orrell were the first team to win the trophy when it was resurrected after being mothballed 75 years earlier.
RETRO SPORT - Orrell Rugby Union over the decades
We have been looking through our photographic archive to find a selection of images from Orrell Rugby Union over the years.