Pleas for dog owners to be responsible
A local dog walker is urging other pet owners to be responsible when out with their animals.
Published 10th May 2021, 12:05 BST

- 3 min read
Updated 10th May 2021, 12:06 BST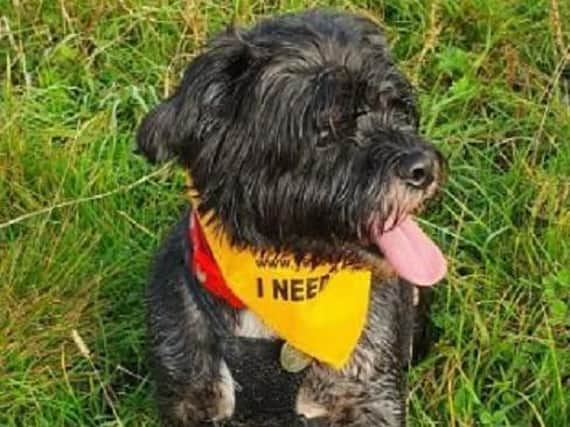 Sam Evans owner of Connie's Canine Care, has spoken out after encountering the struggles of trying to walk her own and client's dogs daily.
She is becoming increasingly concerned about the number of people who allow their dogs off their leads while out walking, which allows them to confront her own animals.
As a dog walker and sitter, most of Sam's clients are anxious and nervous dogs, and she only ever walks solo dogs so that 100 per cent of her attention is on the dog and the surroundings. Sam says she has noticed a significant increase in people walking their dogs in the last 12 months because of lockdown, sadly, this means she has seen an increase in irresponsible owners.
Sam said: "If you are lucky enough to own a dog who is not nervous, anxious or reactive then unfortunately, you will not fully understand what it is like to own a dog who is and not able enjoy public walks. Seeing a dog off-lead puts so much fear into most dog owners and often must deal with ignorant, abusive people.
"I stopped walking my own dog in public areas because it caused me and Milo so much stress and I would often end the walk early and go home in tears.
"Milo is a rescue dog with a very traumatic history involving other dogs, having an off-lead dog approach him triggers a defensive reaction. He doesn't know who this dog is, what it wants or what it's going to do".
"Unfortunately, most dog owners just don't understand this reaction. I hear them shout to me as their dog comes bounding over, 'It's OK, he's friendly', but it's not OK!"
She added: "It's a daily battle, I would love to be able to walk my dogs without the stress, you're constantly on guard and watching all around you for off-lead dogs.
"What makes this situation worse, is how ignorant most owners are. I would love to say it's a minority, but it's not.
"I try to explain that not all dogs want to interact with others, the same as people. I ask them if they would be happy if a stranger comes bounding over, wanting to hug them, jump at them, be in their face. No? Why should it be any different because it is a dog?"
"There are several reasons why some dogs don't want to interact or may be anxious around others: abuse, an attack, disability or impairment.
"The dog may be recovering from surgery or be in training or may have just arrived at their new home and will still be adjusting to its new surroundings."
The dog walker has encountered several incidents of abuse from dog owners when asked to put their dog on a lead. On a few occasions, Sam says she has feared for her and her client's safety.
"It shouldn't be like this. We are all dog owners, dog lovers. Respect and understanding aren't much to ask. Please, if you see a dog on lead, there is usually a particularly good reason for this, please respect this and put your dog on their lead.
"It's only for a short time, to allow you both to pass, then you can un-leash again, but this will mean the world to that walker or owner and will mean the dog has a positive experience too".
Thank you for reading. We're more reliant on your support than ever as the shift in consumer habits brought about by coronavirus impacts our advertisers. If you haven't already, please consider supporting our trusted, fact-checked journalism by taking out a digital subscription. Thanks again.