Angry councillors set to appeal
Opposition councillors are considering an appeal against a contentious decision to open a Wigan road link.
Published 27th Jul 2018, 15:20 BST

- 2 min read
Updated 27th Jul 2018, 16:27 BST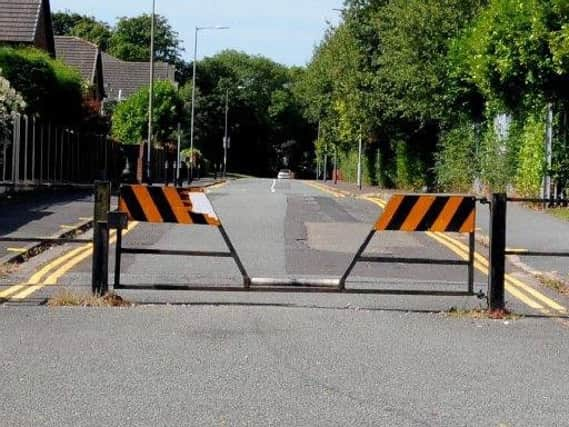 The town hall's regulation committee last week voted to remove a barrier on Walthew House Lane to form a new access route to the Martland Mill Business Park.
Tory committee member Coun Ed Houlton had urged colleagues to defer the decision.
He said a major motorway link road project would help to ease congestion in neighbouring areas and negate the need to remove the barrier.
But the bid was rejected by Labour members who voted to follow officer recommendations.
Leader of the opposition Coun Michael Winstanley, who is a Tory representative for nearby Orrell ward, objected to the plans when they were first suggested in 2016.
He said: "I have enquired with the council's legal department to see if an appeal is possible. I am also shocked to see that the barrier will be removed on July 30.
"I am appalled at the indecent haste in which this decision is being implemented.
"If the town hall will not allow an appeal, we will take this to a meeting of the full council as this whole process has exposed fundamental problems with the current system."
Council officers said removing the traffic barrier would improve road safety in nearby neighbourhoods.
Residents living close to Walthew House Lane had raised safety concerns about HGV drivers using residential streets to reverse once they had reached the barrier.
Supporters of the move say opening the link will cut down on the number of HGVs travelling through Kitt Green and Marsh Green, areas with several schools.
However, residents in Orrell, which is on a through-route from the M6/M58 interchange, said it will add to congestion in the area.
Officers told the committee that Transport for Greater Manchester analysis showed there would be a 'negligible' impact, however.
Coun Winstanley added: "It has taken two years since the proposal was first announced and then two years later they finally push it to the committee."