Bomb disposal experts called after Wigan garden discovery
Bomb disposal experts were called to a Wigan family home after an explosive was found in the garden.
Published 21st Apr 2020, 08:41 BST

- 2 min read
Updated 21st Apr 2020, 10:24 BST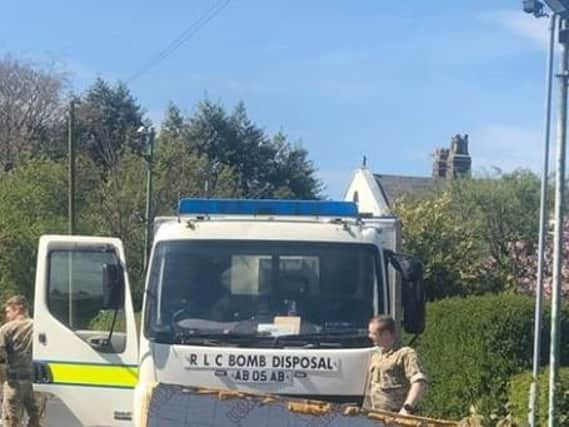 Jennie Cleary and partner Jonny Ashall today told of their shock at digging up the Second World War grenade which has since been taken away to be detonated safely.
Officers from Wigan Police were then called to the house in Vicarage Road, Orrell, and an explosive ordnance disposal (EOD) team were also dispatched on Sunday after the Saturday afternoon discovery.
Pictures taken at the scene showed army disposal working at the back of the couple's house to remove the bomb.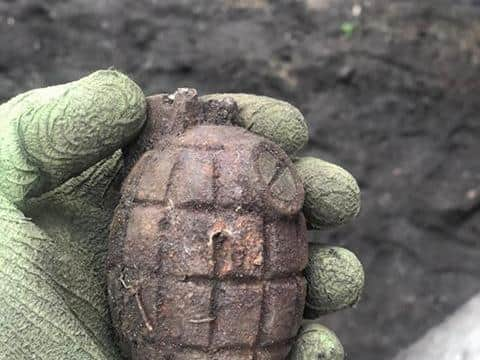 Mum-of-four Ms Clearly said: "We have been doing some garden work during the lockdown.
"We were at the back of the garden and digging out some soil and had only dug about 2ft down when we discovered the discarded grenade.
"So we picked it up and looked at it and didn't think it looked good, so Jonny phoned his business partner Jack Sherry as his grandad collects Second World War memorabilia.
"He said it could be a grenade and while the detonator was not there and the pins had been removed, components of the explosive were still inside."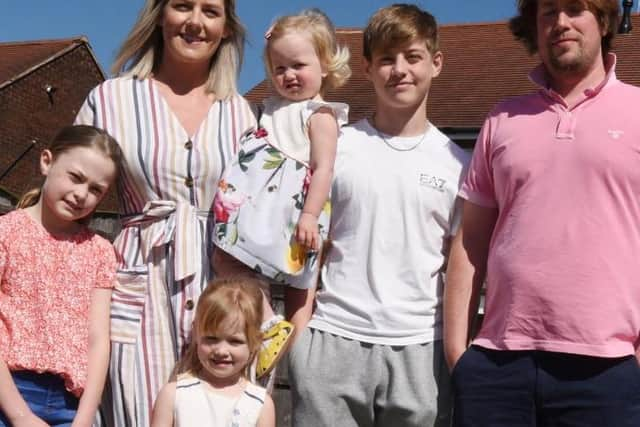 The couple then phoned Wigan Police the following day, a police sergeant attended and confirmed it was a grenade dating from the 1940s and could still be dangerous.
Another officer then attended and police managed to transport and bury the grenande safely to a skip in a car park at the back of the couple's house until MOD experts arrived. The family were told to remain indoors.
Ms Clearly, 34, who was out in the garden with her partner and children Ethan Wood-Cleary, 14, Olivia Ashall, nine, Emily Ashall, three and Jessica Ashall, one, said: "The bomb disposal then attended from Chester at about 2.30pm and weighed it and told us it was a Second World War grenade.
"They said that because the bomb had been moved into the skip in the car park and not in my back garden, that the street would not have to be evacuated.
"They determined that it would be safe to transport in a storage container in their van to take back to Chester where they could perform a controlled explosion."
Ms Cleary described the incident as "scary".
She said: "We obviously had to explain to the children what was going on and they were fine throughout.
"The sergeant was brilliant and really calmed us in what was a scary and panicky situation which he said had been declared as a major incident.
She added: "But it's not every day you find a bomb in your back garden and it did bring a bit of excitement during lockdown."