Call for councils to build more houses
A council house-building renaissance could tackle the deepening 'crisis' surrounding affordable homes.
Published 30th Jul 2016, 16:00 BST

- 2 min read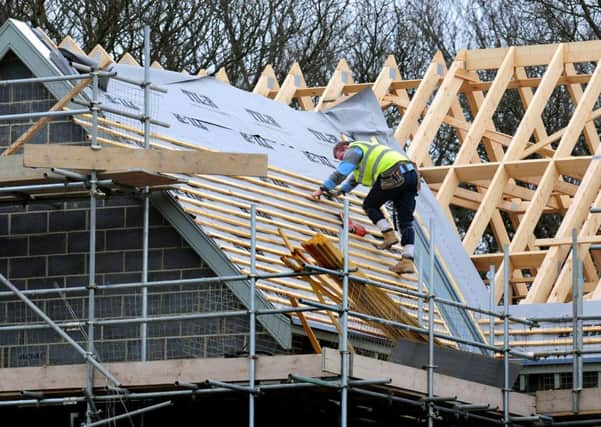 That is the view of the Local Government Association (LGA), which wants councils to be given stronger powers to build houses.
There is a need for more affordable housing around the borough, with Wigan Council looking to provide 250 a year.
Mike Worden (pictured), assistant director for planning and transport at the council, said: "We need more affordable housing to meet the needs of our population. This is set out in our core strategy and economic prospectus and we are looking to provide around 1,000 new homes a year across the borough with 25 per cent being affordable housing.
"New initiatives and powers to help secure this would be welcome.
"We have introduced innovative measures such as our own affordable housing scheme, are working in partnership with housing associations, developers and the Homes And Communities Agency and are working directly through Wigan And Leigh Homes to deliver new affordable housing on a number of sites."
Projections for the LGA covering England found at least 3.98m working age people will need access to affordable housing by 2024.
The LGA said the last time the country was building more than the 250,000 houses needed was in 1977/78 - when councils built 44 per cent. It said in 2013/14, councils only built one per cent of new homes.
The LGA is calling on the Government to allow councils to borrow to invest in housing in the same way they are able to borrow to invest in other projects and keep the receipts from properties sold through right to buy to build new homes.
Coun Peter Box, LGA housing spokesman, said: "If we are to stand any chance of solving our housing crisis, councils must be able to replace sold homes and reinvest in building more of the genuine affordable homes our communities desperately need."
A report from the Centre for Economics and Business Research predicts the average UK home will cost £40,000 more in five years, despite the "tremors" from the Brexit vote, rising from £194,000 to £234,000 in 2021.
Meanwhile, new research by Papworth Trust and Habinteg has revealed there are 1.8m disabled people in the UK needing accessible homes.
At least one in six households that need accessible homes do not currently have all the features they need.