Can you name these 30 Mega Drive characters?
In a move that will have gamers of a certain age going misty-eyed with nostalgia, Sega has announced it is reviving the console wars of the early 1990s with a new version of its classic Mega Drive console.
Published 30th Jul 2016, 11:00 BST

- 2 min read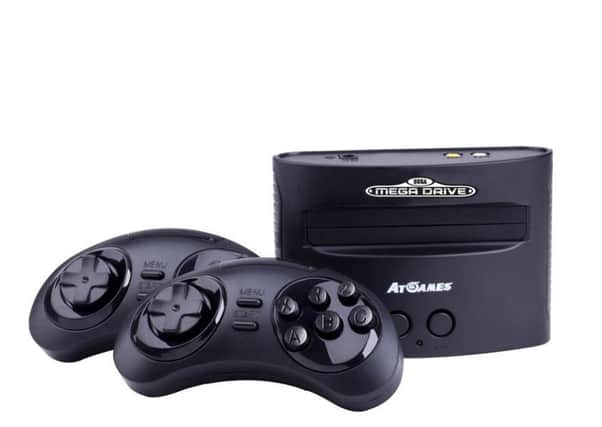 The news of the Mega Drive Classic's release comes hot on the heels of Nintendo's announcement recently that it was launching a 21st-century version of its iconic NES console.
The move puts the two former console titans head to head for the first time since Sega stopped selling the Dreamcast in 2001, although the 16-bit Mega Drive was really a competitor for the NES's successor - the Super NES.
Launched to celebrate Sonic the Hedgehog's 25th birthday, the Mega Drive Classic goes on sale in October for £49.99.
It comes pre-loaded with 80 games, including all the Sonic games, a trio of Mortal Kombat titles, Altered Beast and Alex Kidd in the Enchanted Castle. That's a substantial boost over the Nintendo Classic Mini's 30-game offering.
What's more, unlike the Nintendo, the Mega Drive features a slot on top to accept the original console's cartridges so expect a lot of grown adults to be raiding their parents' lofts between now and October.
The Mega Drive Classic will ship with two wireless controllers in place of the NES's one.
For those who like their gaming on the go there is also a portable version of the Sega console on its way featuring a 3.2-inch screen, the same 80 games and an SD card slot, presumably to allow gamers to expand their games collection with ROMs.
Alex Kidd in the Enchanted Castle
Dr. Robotnik's Mean Bean Machine
Shadow Dancer: The Secret of Shinobi
Shinobi III: Return of the Ninja Master