Cat trapped in car engine rescued by firefighters in Wigan
Firefighters in Wigan have warned drivers to check under their car and bonnet before switching engines on after a cat lost its tail and one leg.
Friday, 12th March 2021, 9:08 am
With the weather being cold and windy, they believe the cat must have been hiding underneath the car to keep warm.
Not realising the animal was there, fire crews said the driver of the Hyundai switched the engine on and the pet become stuck in the engine's camshaft.
The motorist then drove 200 to 300 metres after setting off from their home, before noticing a "burning smell" from the car and "hearing a screech".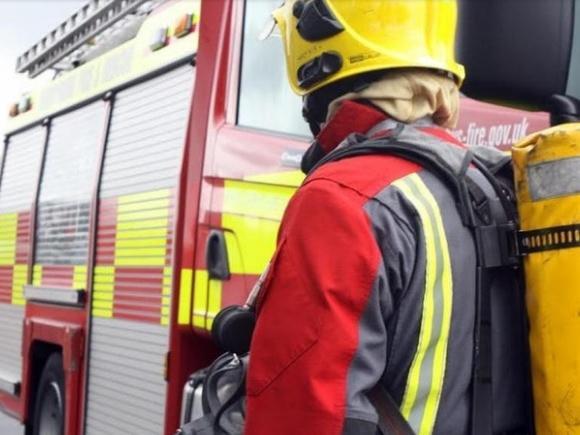 Fire crews had to rescue the cat
Startled, they stopped the vehicle and on closer inspection, discovered the cat in the engine.
Fire crews from Wigan were then called following the incident on Windleshaw Street, Ince, at around 9am on Thursday (March 11).
Once on scene and with the help of the RSPCA and local mechanics, they had to cut the trapped cat out of the engine.
It was then taken in by a neighbour and taken to the vets having lost a tail and one leg, with its current condition now unknown.
Watch manager Carl Gleaves from Wigan fire station said the woman who had been driving the car, a nurse with a newborn baby had been "left traumatised" by the incident.
He said: "We arrived to find the cat in distress.
"We knew we had to release the cat by cutting it out of the engine, and that this would cause damage to the vehicle with the permission of the owner.
"The cat lost a leg and tail and the RSPCA and mechanics were called.
"A neighbour come out to see what was going on and took the cat in, who has been taken to the vets.
"The woman driving the car was a nurse and had a newborn baby and she was left traumatised and we can only hope the cat is okay."
Mr Gleaves went on to warn motorists of the importance of checking under their car and bonnet before setting off on a journey.
He said: "Drivers need to be aware as when it's windy and cold, cats will look for some warm spaces to hide in such as under cars and bonnets.
"If you hear any abnormal sounds, please have a look before setting off as it could save you a lot of money and hassle."