Devastated dad's 'heartfelt plea' for help to bring his son Liam Smith's killers to justice
A grandad revealed the "extreme depth of grief and confusion" faced by his family, after a man was charged with the murder of his son.
Published 24th Jan 2023, 12:30 BST

- 3 min read
Updated 24th Jan 2023, 15:02 BST
Liam Smith, 38, was spending the evening alone at home on Kilburn Drive, Shevington, when he was shot and subjected to an acid attack on his driveway just after 6.30pm on Thursday November 24.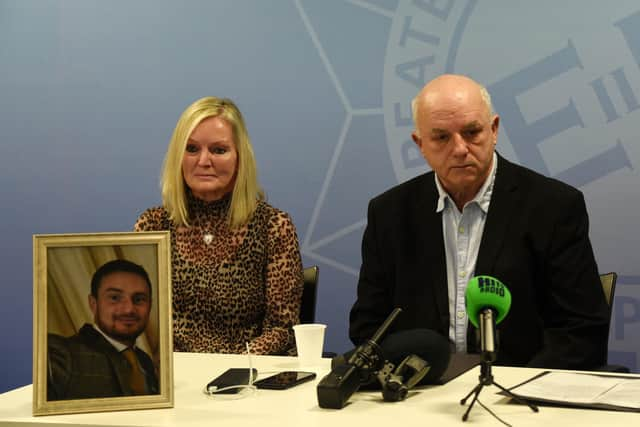 Mr Smith said: "Not only was Liam a devoted father, but he was also a dearly loved son, brother, uncle, cousin, grandson and friend. Liam's murder at his home address has sent complete shockwaves of grief and despair amongst everyone who knew and loved him.
"Two young boys will now have to spend the rest of their lives without their adoring father and the rest of our family will also be forever haunted by his senseless act of murder."
Mr Smith does not know why his son, born and raised in Chorley, was targeted and urged anyone with information to come forward.
He said: "Our family has absolutely no idea whatsoever as to why he was killed. None. No family should ever have to go through the extreme depth of grief and confusion that we are going through.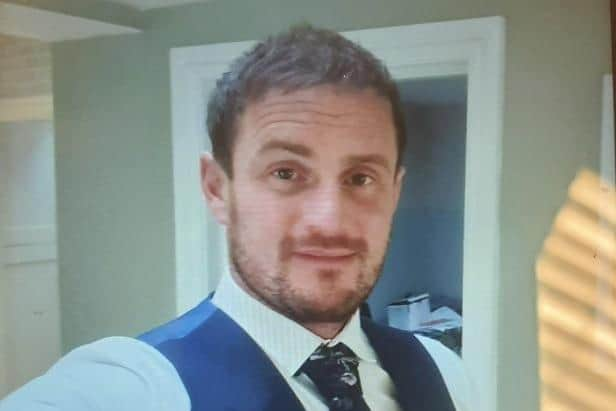 "What kind of world are we living in and raising our children in, if violence and death are considered by some to be normal?
"We are doing this not only to seek justice for Liam and his boys, but to prevent any other family from going through the immense loss and suffering that we have. What happened to Liam could happen to anyone's dad, son, brother, grandson, cousin or friend.
"We are therefore sending out a heartfelt plea to anyone with any information to please, please contact the police. This can be done anonymously. Anyone withholding information about what has happened very clearly hasn't witnessed the devastation such a heinous crime has on a family, like it has done with mine.
"Liam's life wasn't the only one destroyed that night – so many of our lives have been devastated by his murder."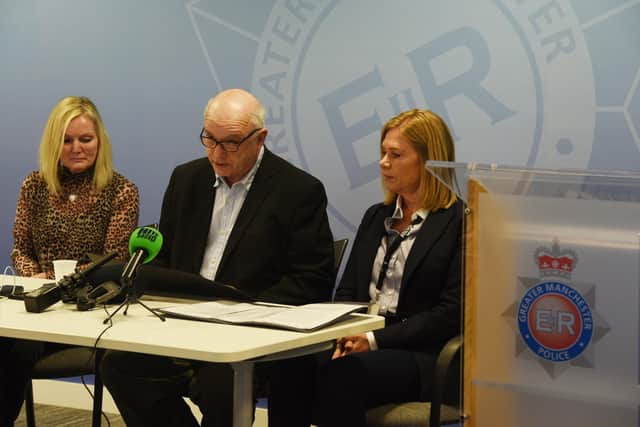 Mr Smith's plea came after Michael Hillier, 38, of Ecclesall Road, Sheffield, was charged with murder on Monday.
Providing an update on the investigation, Det Ch Insp Gina Brennand said: "Whilst Liam was the intended victim of this attack, it was senseless."
Police want information about a dark grey Mitsubishi Shogun Elegance, manufactured in 2005 or 2006, which was twice seen near Liam's house. There was clear linear damage to the near rear side, behind the rear wheel arch, and a lens missing on the front offside fog light.
It had false number plates – bearing EJ57 UPE on November 2 and R22 ORA on November 24, the day of Liam's death, when it was there for 10 hours. Det Ch Insp Brennand said the second plate may remind people of singer Rita Ora.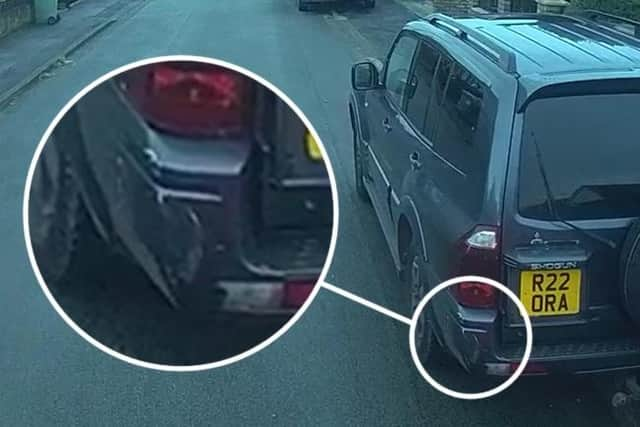 "This complex and wide-ranging investigation continues relentlessly," she said.
"I would urge anyone who has information, or is withholding it from police, to think of the pain felt by Liam's family."
Anyone with information is asked to call police on 101.