Rogue trader jailed for 15 months
A rogue trader who fleeced families - including the elderly mother of Wigan legend Shaun Edwards - has been jailed for 15 months.
Published 15th Sep 2017, 12:35 BST

- 3 min read
Updated 15th Sep 2017, 13:40 BST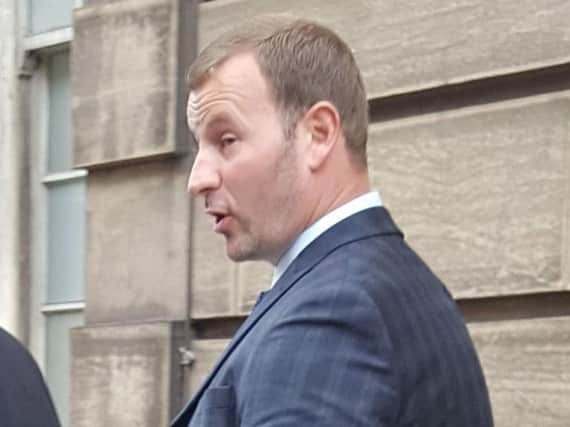 Standish-based Michael McDonnell and his firm MM Projects (UK) Ltd left victims more than £80,000 out of pocket after carrying out shoddy work on their homes.
McDonnell, 36, of Chorley Road, was convicted of engaging in unfair commercial practices in a case brought by Lancashire Trading Standards.
He pleaded guilty to falsely claiming membership of the National Housebuilders Federation before the trial, and admitted to unfair practice charges concerning MM Projects (UK) Ltd.
He appeared before Preston Crown Court for sentencing, watched from the public gallery by several of his victims.
Judge Phillip Sycamore told him: " All of the offences related to building work you were contracted to do and involved mislead and untrue representations to customers, all of whom suffered financial loss and stress and I remind myself that I have heard and read the victim impact statements from various victims.
"I have read testimonials about you and the victim personal statements of your victims but there is absolutely no doubt the impact on the victims has been significant and ongoing. In your case this involved a course of conduct from 2014 to the end of 2016.
"The financial consequences for the victims are significant and the total compensation claim I'm asked to consider is in the range of £200,000.
"This offence is so serious that neither a fine alone or a community sentence can be justified. This sentence will not be suspended."
McDonnell's now defunct firm was fined £2,070 and he is disqualified from being a company director for seven years.
The court was previously told how an extension constructed for Phyllis Edwards at Wrightington had no planning permission and had to be pulled down.
The pensioner handed over £45,000 to the builder, and another £40,000 as the project progressed, but a number of faults were found by a second builder.
Another Wrightington family, the Cartwrights, were forced to move out of their High Moor Lane home, which was effectively left derelict, and into temporary accommodation after enduring more than 18 months of heartache at McDonnell's hands.
They handed over tens of thousands of pounds after McDonnell quoted them £86,000 for an extension.
Today mum-of-three Angela Cartwright, who is now having to rent a terraced home in Parbold because her detached home in in High Moor Lane, Wrightington is uninhabitable, said: "I'm glad he was sen down but it doesn't feel long enough compared to what we are still going through.
"We're still out of our home - it's been condemned and the only way we can recoup any money is to knock it down and rebuild it or sell the land."
Prosecutor Claire Larton said the case had been delayed over McDonnell's claims he would sell a piece of land with planning permission, which he claimed was worth more than £120,000, to pay his victims back - but a probe has since found that planning permission on the piece of land has lapsed and that the land was not fully owned by him.
His defence lawyer said his wife had left him as a result of the case and a social media campaign that has followed, and McDonnell has had to up the level of his antidepressants.
He added: "He does not view these proceedings as trivial, these proceedings are taking their toll upon him and his family."
He will now be subject to a proceeds of crime act investigation to seize any potential assets so his victims can be compensated.