Wigan-based solicitor jailed after stealing more than £200,000 from firm's clients
A disgraced solicitor who stole more than £200,000 from clients of her Wigan firm has been jailed for 30 months.
Published 27th Jul 2018, 15:32 BST

- 3 min read
Updated 27th Jul 2018, 16:37 BST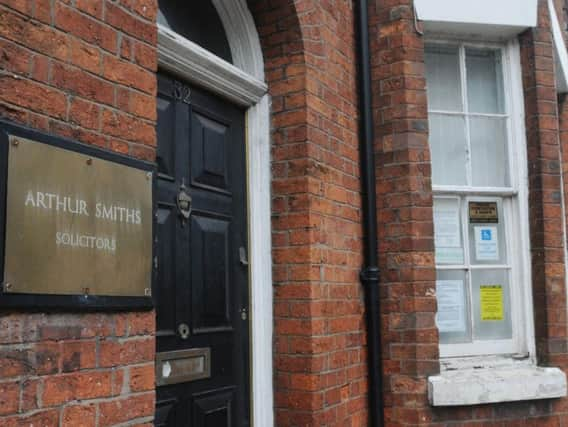 Rose Egarr, 60, insisted she had been duped by serial fraudster Michael Milner, who tricked her into making a series of loans by claiming he was owed a police compensation pay-out.
She handed him at least £130,000 but also used the cash to pay wages at the ailing Arthur Smith's practice and bolsyer her own finances, Preston Crown Court was told.
Former Aspull resident Milner was jailed for 17 years and nine months and disqualified from being a company director for 12 years.
Egarr's clients, at the King Street-based firm, only received compensation totalling around 65p in the pound, the court heard.
Self-styled millionaire Milner, 49, was also involved in several scams involving other businesses in Wigan after claiming to have secured the "head lease" on Wigan Pier in 2014, the court heard.
He fleeced Allgates Brewery, pubs chain Thwaites and GS Cold Storage out of around £40,000, after forming a bogus Wigan pub company, even though he was an undischarged bankrupt.
Prosecutor Jacob Dyer said Milner later went on to con more victims in Cumbria, causing estimated losses of around £1.2m for the owners of a countryside attraction, Ducky's World, farmer brothers Richard and John Stables and the Lancashire Mortgage Corporation.
Judge Heather Lloyd, passing sentence, said Egarr had e-mailed associates, in the summer of 2014, describing Milner as a fraudster.
But regardless of this she had still made a series of loans to Milner the following October, added the judge.
Defending Egarr, Wayne Jackson said Milner was a persuasive "puppet master", who had managed to overcome his client's ongoing misgivings.
He told the court that Egarr, who used to live in Chantry Court, Westhoughton, had seen her home repossessed and was now living in sheltered accommodation in Bolton.
"It is clear that Milner is very persuasive, in the various lies that he told so that he was able to persuade so many people to do his bidding," added Mr Jackson.
He told the court that Egarr had been exploited herself and had suffered a significant fall from grace, from her former standing as a solicitor.
Egarr was convicted of theft and Milner, from Flookburgh, Cumbria, was found guilty of several frauds, conspiracy to commit arson, running companies as an undischarged bankrupt and perverting the course of justice.
Jailing Milner, Judge Lloyd said: "It is abundantly clear that you are a thoroughly dishonest and unscrupulous man."
She told the court that he had used his victims as "cash cows" and had tried to variously claim that he was due compensation from the police and from a family trust.
The judge said he had composed hundred of e-mails, pretending to be someone else, and had even posed as third parties on the phone, to cover his tracks.
Milner, as his business dealings in Cumbria foundered, arranged for two youths to firebomb Ducky's World, the court heard, in an apparent insurance con.
And when he was eventually arrested, he rang the Stables brothers dozens of times from prison, trying to pressure them into dropping their case, the court was told.
Several accomplices of Milner were also dealt with at the same time.
His onetime business Malcolm Keith, 46, also of Flookburgh, was convicted of aiding and abetting Milner's business formations and a £495,000 fraud and was jailed for 20 months.
Paul Kelly, 66, from Leeds, a retired accountant, was found guilty of the same fraud and was jailed for 20 months.
Milner's former partner Sarah Armstrong, 33, who was also found guilty of perverting the course of justice, was jailed for 12 months.