Wigan mum's relief as 'monster' boyfriend who violently attacked her is behind bars
A mum has bravely revealed the violence she endured at the hands of her boyfriend as he begins a three-year prison sentence.
Published 25th Oct 2022, 15:45 BST

- 3 min read
Chloe Prescott, 32, blames Nathan Modlinsky, 27, for the loss of a pregnancy and fears she will never recover from the harm he caused.
They began a relationship in September 2020 and everything seemed to be going well – but that changed after just eight weeks.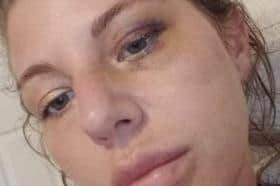 Chloe, from Bickershaw, said: "It started with him going through my phone. He was forever on FaceTime with me and if I was ever out, I had to be on FaceTime. He basically moved himself in with me straight away.
"He started with some slaps now and again, and he was sorry about what happened for a week and it would start again. He would accuse me of speaking to people and he had all my social media on his phone."
Chloe, who has three children aged six to 14, became pregnant – but it ended in tragedy when she lost the baby two days after an attack. He disputed being responsible in court.
"The anxiety I had when I was with him and the injuries I had because he couldn't keep his hands to himself meant I lost my baby boy at 16 weeks," she said.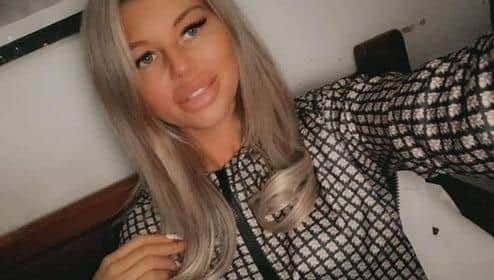 Chloe said the situation became even worse after that, as she struggled with the loss of the baby and Modlinsky blamed her for his behaviour.
She says he threatened to kill her several times and she was unable to see her daughter on her birthday because he punched her three times and she "looked like an elephant man".
Chloe found the courage to leave on August 5, 2021, escaping the house to meet her mum while he was asleep.
Modlinsky phoned and sent messages asking her to resume the relationship, but she instead went to the police.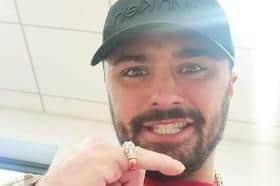 He pleaded guilty to two counts of assault occasioning actual bodily harm, as a trial was due to begin at Bolton Crown Court. He denied coercive and controlling behaviour and the court decided that should lie on file.
He also pleaded guilty to driving dangerously in Astley on March 11, failing to stop for police and driving without a licence or insurance.
Modlinsky, of Rugby Road, Leigh, was jailed for three years and banned from driving for four and a half years.
Chloe, who was in court to see him sentenced, said: "I'm glad, because I was told it's very hard to get a jail sentence for domestic violence, so for him to get three years, I'm made up. Also people will be aware of him and they will know he's a monster."
Chloe has received counselling, therapy, medication and support from a domestic violence worker.
"I don't think it will ever go away, the extent of it and the mental side," she said. "The bruises go away, but the mental side never does."
She is now wary of starting relationships and says she will always use Clare's Law – the domestic violence disclosure scheme – to check if a partner has a violent background.
She said: "If I had advice for anybody, I would say if they have any red flags or think anything doesn't fit right, then find out about Clare's Law."