Crisis of borough's NHS staff sickness
Wigan healthcare services lost the equivalent of 73,000 days to staff sickness last year, alarming figures reveal.
Published 9th Aug 2018, 12:47 BST

- 3 min read
Updated 13th Aug 2018, 11:32 BST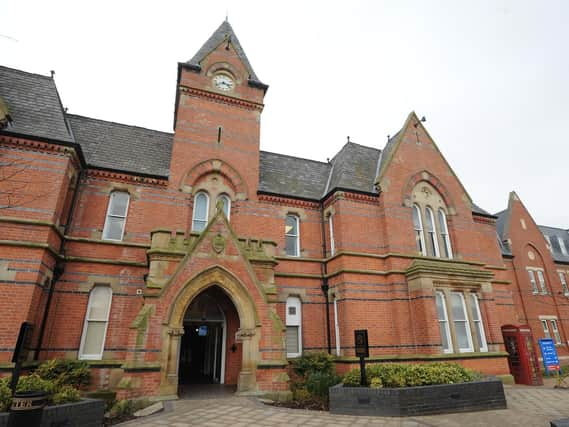 Staff at Wrightington, Wigan and Leigh NHS Trust (WWL), which runs Wigan Infirmary, have had a higher rate of sickness absence than the UK hospital average for the past nine years.
The data, released by NHS England, has also revealed an all-time peak in the number of Wigan CCG (Clinical Commissioning Group) employees taking days off sick.
Hospital chiefs have cited that absence due to mental health has increased over the past few years, although they say this is not believed to be linked to increasing pressures within the establishment.
Figures released by NHS England show that Wrightington, Wigan and Leigh NHS Foundation Trust (WWL), which runs Wigan Infirmary, has had increasing rates of staff sick days over the past three years.
The equivalent of more than 72,000 days have been lost due to staff illness within the hospital trust in the past 12 months, which is the highest number on record. The CCG has had the equivalent of more than 1,000 days lost to sickness.
A spokesperson for WWL said: "The NHS nationally and regionally has found increasing sickness absence amongst its employees over the last couple of years.
"This is likely due to a number of factors both physically and mentally affecting employees both in and outside of the workplace.
"The North West, in recent years has had higher sickness absence than the national average.
"This may be due to environmental and social factors that affect different parts of the country.
"Within WWL, over the extended period of results available on NHSI, show that in comparison to other acute Trusts of a similar size our sickness absence is below the regional average."
The rate for last year's sickness absence rates at WWL is at 4.59 per cent, compared to 4.22 per cent in 2016/17.
Sickness absence rate is calculated by dividing the sum total sickness absence days (including non-working days) by the sum total days available per month for each member of staff.
In the North West, rates vary from as low as 1.43 per cent at Blackburn with Darwen Clinical Commissioning Group (CCG) and as high as 8.24 per cent at Spiral Health CIC in Blackpool.
Hospital bosses have accepted that although there are increasing pressures within the NHS as an organisation, they do not believe that these are the main reason for rising numbers of staff off with sickness.
The spokesperson said: "Our local engagement survey shows that our staff are aware of this increased pressure, but in terms of health and wellbeing have shown great resilience to this.
Individual absence reasons are not reported in the majority as specifically related to increased pressures within the NHS."
"Absence due to reasons connected to mental health have increased within the trust over time. The majority of this is identified as due to external factors or long standing conditions.
"We recognise the importance of both positive mental and physical health and therefore, have created and embedded a dedicated health and wellbeing programme for employees entitled Steps4Wellness.
"We also evaluate our staff's health and wellbeing in a number of ways both quarterly and annually."
Wigan CCG staff sickness rates are also at an all-time high of 3.43 per cent, however the organisation remains well below the UK average in this area.
Dr Tim Dalton, chairman of Wigan CCG, said,"Our sickness absence rates are consistently lower than the national average and the considerably lower than the North West average.
People get sick and need time off, but we believe that whilst it varies year-on-year, our sickness rate remains low overall because we support our staff around their health and wellbeing.
For example, Occupational Health support, an Employee Assistance Programme and a positive approach to flexible working and family friendly policies help us to maintain staff health and wellbeing and keep our sickness levels low."