Wigan dairy's got a lotta bottle as customers revert to glass
A Wigan family-run dairy is helping residents go green following shocking footage of plastic harming sealife on a famous wildlife documentary.
Published 21st Mar 2018, 13:21 BST

- 3 min read
Updated 21st Mar 2018, 14:25 BST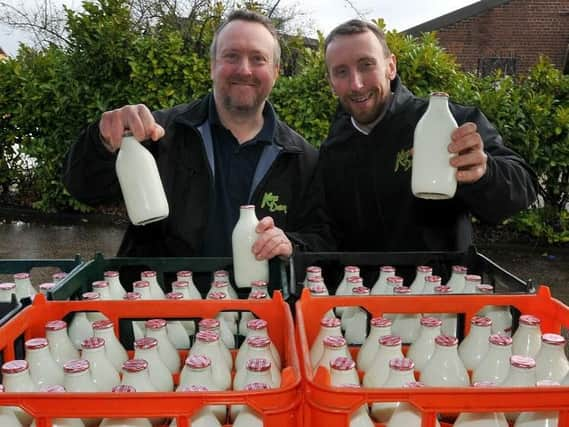 Kay's Dairy in Pemberton says it is experiencing massive demand for the traditional glass milk bottles after the screening of BBC programme Planet Earth.
The firm, which is now run by brothers Mark and Ian Kay having been founded by their 93-year-old father William, has been delighted to aid people ditching plastic for a more environmentally-friendly alternative.
Planet Earth, narrated by broadcasting icon Sir David Attenborough, made an enormous impact on viewers with an episode calling on people to reduce plastic waste and harrowing footage of marine creatures including turtles swallowing man-made objects and getting entangled in them.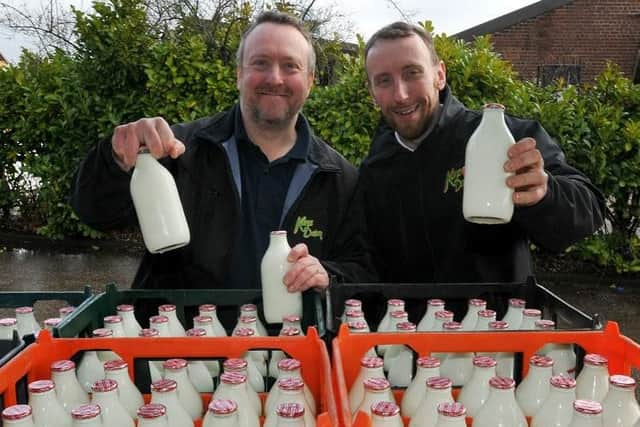 Mark said: "This has really kicked off and gained a lot of momentum in the last few weeks. It has been unbelievable.
"We've had businesses and factories who always order lots of milk changing over to glass, which you wouldn't expect. New customers have also started getting their milk from us rather than going to the big supermarkets.
"It's definitely happened since Planet Earth, when it showed you all the plastic ending up in the sea. People started to talk about it and for the last couple of weeks there has been more interest in it than I've ever known.
"I didn't see the programme myself but there was a turtle that had eaten a lot of plastic. I'm not sure if it was in a life-threatening condition but it seemed to pull on a few heartstrings.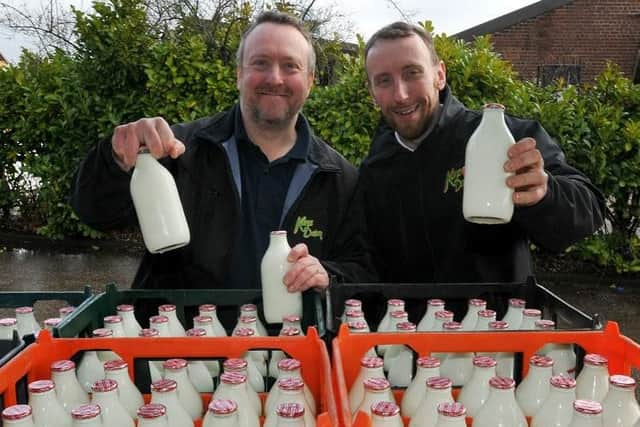 "Glass has always been what we sell most. Over the last 10 to 15 years plastic has become more popular, I think because it's cheaper.
"This clearly shows people want to do more environmentally-friendly things and really think about things like this.
"We're definitely happy to do our bit to help them go green. It's good to see people becoming more aware of this and wanting to know how they can help prevent problems."
Mark says Kay's Dairy has probably picked up more than 100 new customers in the space of a fortnight since the documentary broadcast.
The firm has also run advertising campaigns urging Wiganers to support local milk deliveries which still use the traditional floats and has also mentioned in this way that it provides glass.
Although it has not directly marketed itself using the latest interest in green issues Mark says its mode of operating already helps to keep its carbon footprint down.
He admits that a greater interest in green subjects may well help ensure a vibrant future for a company doing milk deliveries in a time-honoured manner.
He said: "People swapping over is better for us as a business.
"Glass bottles have a much longer life span. They can last for up to a year and are reusable, whereas a plastic container you are just going to throw away.
"It is bringing us back because we have been in decline in the milk industry, probably since the 1990s.
"We have still got our milk floats going round to shops, businesses and houses and that helps make our business more environmentally-friendly too.
"The growth in the last few weeks has just been unreal."
The company still operates a traditional doorstep model taking milk to around 5,000 addresses in Wigan.
The firm also restricts its business solely to the borough.
Mark says around 70 per cent of the firm's work involves delivering glass bottles.
Kay's Dairy has also had to move with the times, in recently years installing a website where customers can place, manage and track their orders online.
The business was founded in 1955 and is now based in a unit on Leopold Street.