Wigan stretch of the Leeds and Liverpool canal celebrates green flag status
A 35-mile section of can taking in Wigan has been awarded a prestigious accolade.
Published 6th Oct 2022, 15:45 BST

- 2 min read
Canal & River Trust, the waterways and wellbeing charity, is celebrating after receiving Green Flag status for the stretch of the Leeds and Liverpool Canal between Top Lock at New Springs and the Stanley Lock Flight in Liverpool, recognising the work of their its volunteers.
Now in their third decade, the Keep Britain Tidy awards are given to outdoor spaces that boast the highest possible environmental standards, are maintained and have excellent facilities for visitors.
The presentation of this award marks a remarkable transformation of the Liverpool end of the waterway which was classified as unimpressive "remainder length" by British Waterways just two decades ago.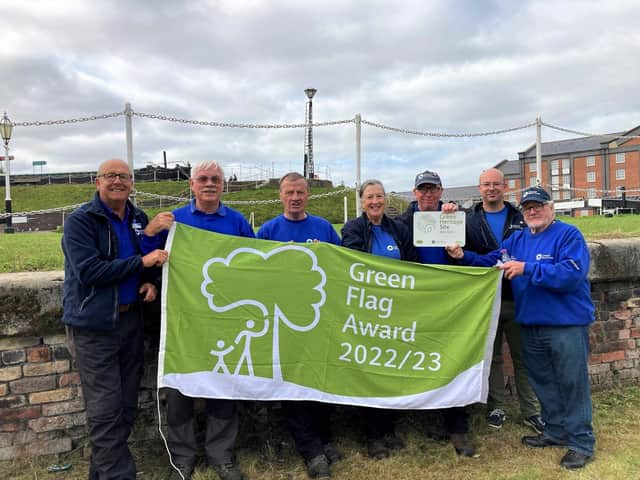 The catalyst of the turn around was the opening of the Liverpool Canal Link in 2009, which provided boaters with an amazing leisure destination in the South Docks and re-energising the western end of the country's longest canal.
Daniel Greenhalgh, North West director at Canal & River Trust, said: "As we celebrate our 10th anniversary, we're delighted that over a quarter of our network now holds Green Flag Awards. It's a testament to everyone who works or volunteers with the Trust, including those in the community who play such a vital part in helping to look after their local canal.
"The Green Flags showcase the breadth of what the waterways have to offer: the growing role canals have as beautiful places to spend time and reap the health and wellbeing benefits of being by the water.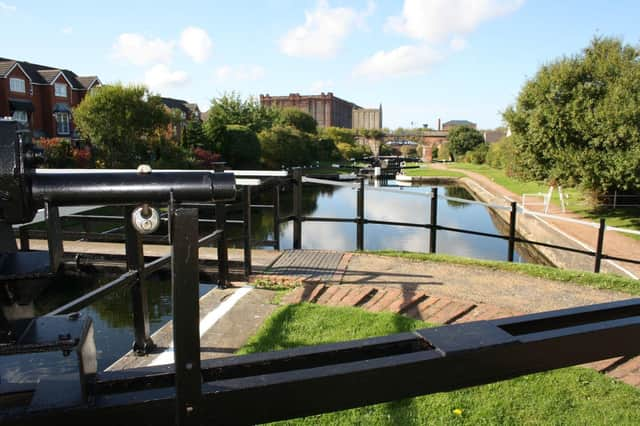 "And this barely scratches the surface: with waterways offering free, accessible blue and green space on the doorstep of millions, everyone can find their own special place."
The Canal and River Trust has seen a growth in the number of volunteers, proving to be a key factor in upgrading the environment thanks to a strong dedicated team.
This year the trust, which cares for 2,000 miles of waterways across England and Wales, has seen an extra 125 miles added to the 565 miles already designated with the Green Flag environmental quality mark.
The spread of Green Flags reflects both the increasing importance of the waterways as vibrant green spaces in the nation's towns and cities and their longstanding value in providing popular, accessible beauty spots across the country.
Accreditation manager Paul Todd from Wigan-based Keep Britain Tidy said: "I would like to congratulate everyone involved in making these waterways worthy of a Green Flag Award.
"Canals and rivers are vital green spaces for communities across England and Wales. These awards are testament to all the hard work of staff and volunteers, who do so much to ensure that they maintain the high standards demanded by the Green Flag Award."