First day at school a dream come true for Molly and family
A child's first day at school is a milestone every parent in the borough looks forward to experiencing.
Published 14th Sep 2017, 15:47 BST

- 2 min read
Updated 27th Sep 2017, 11:40 BST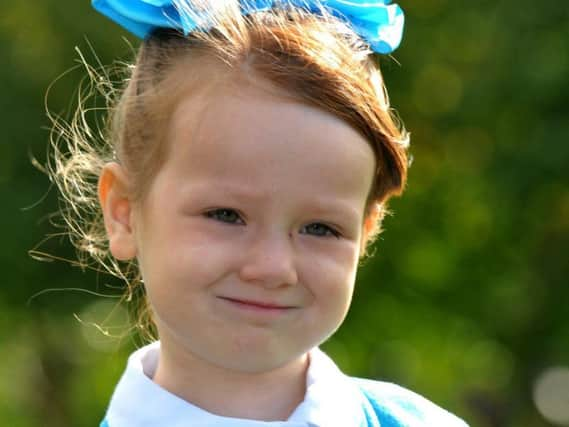 But for the family of brave Beech Hill youngster Molly Fleming heading to the school gates for the first time was more special than most.
Molly, of Beech Hill Avenue, flew with her parents and siblings to Florida earlier this year for proton beam therapy after being diagnosed with a rare and aggressive form of brain cancer.
Throughout the nightmare of her illness parents Paul Fleming and Clare Grundy had kept themselves feeling positive by working towards the goal of getting Molly well enough to start at Beech Hill Community Primary School in September.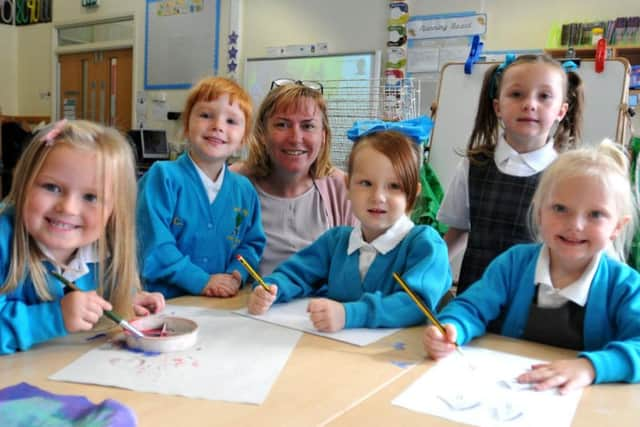 And yesterday, the ambition came true as Molly, dressed smartly in her uniform and with book pack in hand, walked into lessons alongside her friends in the reception class.
Paul said: "It's good to see her going to school because we've reached the first major step. It's a bit of normality for her and allows her to see her friends who she's not seen for quite a long time with going to America.
"Her first day was the original milestone and now it's here. We're having no major issues and obviously we're delighted with that.
"She's a typical little girl. She's getting a bit more attitude now and we're looking to improve her appetite a bit as well.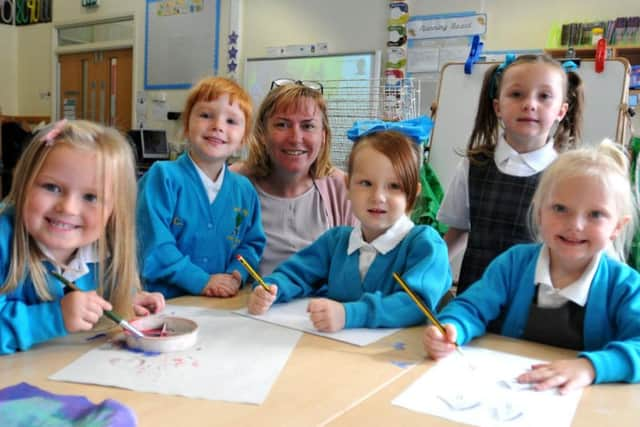 "She's been going to nursery since we got back and she has been doing alright at home. It's nice to see her doing well."
Molly's family recently enjoyed another step on the road to recovery when the first scan to assess how the treatment in the States went came back clear.
She has to visit The Christie Hospital in Manchester for the next few years to monitor the area where the cancer used to be.
However, doctors said soon after her eight weeks of proton beam therapy in Jacksonville that all the cells around the area affected had been killed off.
Molly and her family's nightmare began when she was rushed to the Royal Manchester Children's Hospital after suffering from headaches and vomiting and a tumour was discovered.
That was removed but a biopsy then discovered she had the form of cancer, leaving Paul and Claire with the daunting task of getting her across the pond for the proton beam therapy, which is more accurate at fighting the disease than anything available to British doctors.
Accompanied by her parents and brothers Thomas, Harley and Jacob Molly headed for the USA, where doctors were amazed by her courage and maturity which meant she did not need to be anaesthetised for any of the 30 therapy sessions.
The treatment also left the family needing to find several thousand pounds to support the cost of taking Molly's siblings to Florida and supporting them all while living there.
The Beech Hill community stepped up to help with a fund-raising effort led by popular ward representative Coun Phyll Cullen and Chris Tolley, the landlord of The Wellfield Hotel which ran fun days to help come up with the money required.