Free family events in Lancashire 2018: Summer Holidays Childcare Challenge
Here are some events and activities you can take your children to - for free or very little cost.
Published 27th Jul 2018, 11:03 BST

- 3 min read
Updated 27th Jul 2018, 12:27 BST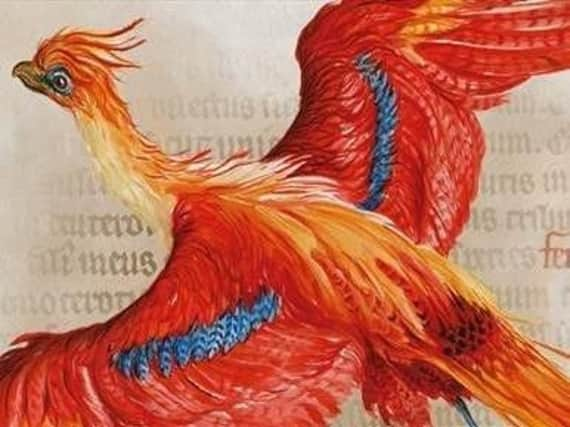 Harry Potter: A History of MagicLancaster City Museum, Market Square, LancasterNow until September 16Monday-Sunday: 10am until 5pmThe display will show images of rare books, manuscripts and magical objects from the British Library, as well as from JK Rowling and Bloomsbury's own collection. Alongside this, people will be able to explore the Lancaster's local connections to magic and folklore. The event is free, but booking is required. Call 01524 646 37.
Clitheroe Food Festival Castle Street, ClitheroeAugust 11Saturday: 9am until 4pmClitheroe Food Festival offers the opportunity for people to experience a huge array of foods, from local artisan produce to authentic worldwide cuisine. Handpicked businesses will be providing demonstrations and entertainment, with live music, talks and funfair entertainment in the Castle grounds. This year, the North West Mad Science Show will also debut, as well as the festival holding demonstrations from Paul's Kitchen.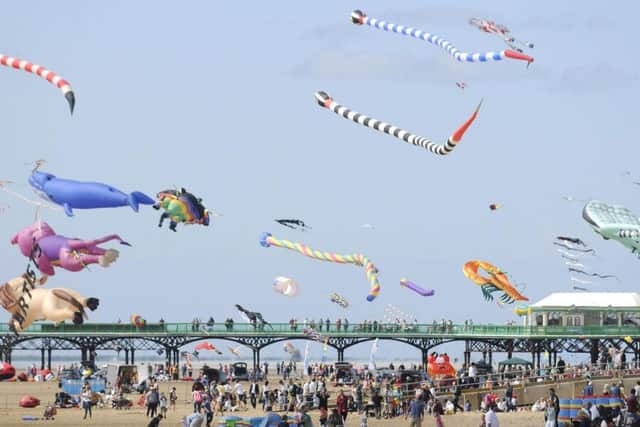 Lytham 1940s Wartime WeekendThe Green, LythamAugust 18 to 19 AugustLytham Green will be bringing 1940s wartime to life as it offers two days of live, entertainment, re-enactments and a living history camp. The festival will be home to historic vehicles, static aircraft and memorabilia stalls. Visitors will even have a chance to join the Home Guard and learn the latest war winning food and gardening tips.
Burnley Canal FestivalSandygate Square, Sandygate, BurnleyAugust 25 to 26 Saturday: 11am until 5pm; Sunday 11am until 4pm Family members of all ages will have the opportunity to get a taste of life on the water with free canoe taster sessions and to see the narrow boats taking part in the festival. Family friendly activities, live music and walkabout theatre will also be available, including the Towpath Explorers who have a new adventure for all of the family to enjoy.
Blackpool Illuminations and LightPoolPromenade, Blackpool, LancashireAugust 31 to November 4Opening with the Big Switch On, Blackpool's Festival of Light will blend the traditional illuminations with a modern look at the combination of light and art to create a newer form of entertainment. This year, visitors themselves can get involved with the interactive installations.
St Annes International Kite FestivalNorth Promenade, St AnnesAugust 31 to September 2Friday 7pm until 10pmSaturday and Sunday: 11am until 5pmThe perfect opportunity for a family picnic, the festival will be an exhibition of kites of all varieties, shapes and sizes. Including a 30-metre octopus, flying cows and hippos, the festival this year will also debut Oscar, the world's largest teddy bear. There will also be 2-line and 4-line stunt kites, and new to the festival is a planned evening of illuminated kite flying (Friday August 31), subject to weather conditions.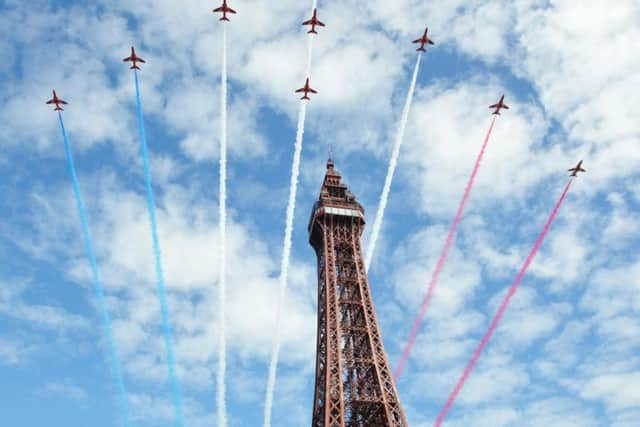 Blackpool Air ShowTower Festival Headland, Promenade, BlackpoolAugust 11 to 12, noon until 5pmThe Red Arrows will perform consecutively for the first time at a Blackpool Air Show. The RAF Typhoon display team and the Battle of Britain Memorial Flight are also going to be appearing, with even more acts to be confirmed.
Fun in the ParkMoor Park, every Wednesday at noonAugust 1 - scavenger hunt and forest funAugust 8 - giant games and parachute funAugust 15 - story telling - starts 1pmAugust 22 - treasure huntAugust 29 - teddy bear's picnicFor more information call 01772 539460
Ashton Centre, Tulketh Crescent is hosting a number of events:Children and Family Wellbeing Service are holding a Free Music and Drama Workshop.Open to families and children, play a new instrument and have some fun.August 28, 10am until 12.30pm and 1.30pm until 3.30pmLifestyle and baking for children aged 8 to 11.August 14, 10am until 12.30pm and 1.30pm until 3.30pmFor more information contact 01772 531948