Latics signing has designs on fashion
One of Wigan Athletic's newest players is hoping to bring a touch of style to the town, both on and off the pitch.
Published 21st Mar 2018, 13:49 BST

- 2 min read
Updated 21st Mar 2018, 14:55 BST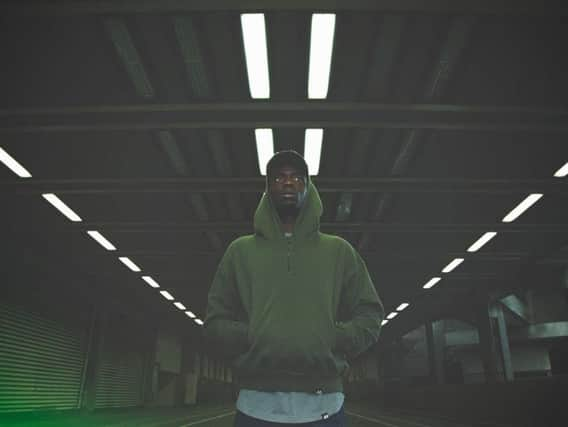 Devante Cole signed for Latics from Fleetwood Town in a deadline day move in January.
The son of former Manchester United and England striker Andrew Cole, Devante has only graced the pitch at the DW Stadium for five minutes against Bradford City so far, but he has plenty to keep him occupied with his clothing label as well.
The 22-year-old striker launched 44LDN in October 2017, and said although football has always been his first love, he has always had an eye for fashion too.
Devante said: "I started at Manchester City from the age of nine, and since then football has dominated my life.
"But I've always been inspired by fashion, and these last two or three years are when I've started to take it more seriously.
"I've always kept a little notebook which I use to draw and write down my ideas off the field, and eventually the likes of Jerry Lorenzo and Virgil Abloh inspired me to contemplate my own brand.
"I might not have a fashion degree or design background, but I love thinking about fabrics and how the clothes come together."
He added: "On the pitch I'm constantly looking to push myself to move on to the next level. And with 44LDN, I'll be striving to do the same."
With new collections set to drop every fortnight following 44LDN's launch, Devante intends to keep the studio fresh and on top of ever-changing trends, ensuring his brand - and his audience - is always looking forward.
His streetwear includies hoodies, T-shirts, caps and jogging bottoms each bearing the recognisable logo.
Along with his style inspirations, Cole says that his parents have given him the motivation and encouragement required to launch his own streetwear brand:
"My mum and dad have always said that I liked fashion and that I should try it.
"I think my old man is really in to it," he said.
"My samples keep going missing and I keep seeing him in them, so he must be! He is pleased all those sketches and doodles have finally come to something."
Born in London and raised in Manchester, Cole says the 44LDN brand is designed to reflect the two cities close to his heart:
"I've spent a lot of time between London and Manchester. London is where I was born, and it's the coolest place in the world right now. It's had a huge influence on the brand.
"Manchester has a rich history in textiles, and as I don't have a lot of time outside of football the 44LDN warehouse will be here close to me."
The name is made up of his Fleetwood squad number 44 and a shorthand for London.
To find out more about the collection, visit 44ldn.com