More than one in six residents face hike in car insurance costs
Economically savvy UK residents are being offered essential advice on how to reduce their car insurance expenses, as nearly one-third are contemplating giving up driving due to escalating costs.
Watch more of our videos on Shots!
and live on Freeview channel 276
Visit Shots! now
Data from a recent poll shared with price comparison experts, Utility Saving Expert, revealed that 61 per cent of participants have seen a rise in their car insurance policy this year, despite no change in their personal circumstances. Alarmingly, almost one-third (29 per cent) have observed a surge of more than £150 in their insurance premiums.
The data indicates that consumers are more proactive in seeking out better deals, with 74 per cent admitting they are exploring more options than usual for car insurance this year. A staggering 91 per cent confirmed they turn to comparison websites to evaluate prices.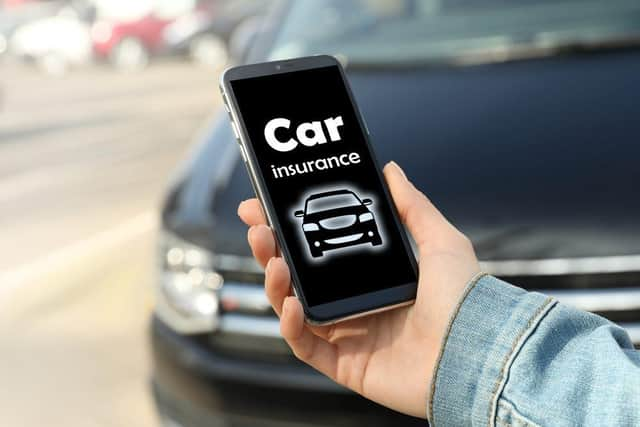 One of the pivotal strategies to save money is to thoroughly research, and evaluate different insurers, and avoid automatic policy renewals. Motorists should aim for the perfect blend of affordability and comprehensive coverage, ensuring they're not compromising on essential features while still getting a competitive rate.
Key strategies for cost-saving include purchasing policies in advance, enhancing vehicle security, accumulating a no-claims bonus, and being cautious about where the vehicle is parked overnight.
These straightforward strategies can be invaluable for those aiming to trim down their insurance costs without making significant alterations.
Founder and CEO of Utility Saving Expert, Chris Richards, said: "The escalating car insurance rates are indeed worrisome. Factors like the rising expenses of repairs, materials, and even basic paint have contributed to the spike in premium costs. The frequency of claims has also seen an uptick, partly attributed to the severe weather conditions experienced in the past year.
"Nevertheless, we're here to assist. There are avenues to economise, and our comparison platform is the perfect tool to juxtapose various offerings, ensuring you receive the coverage you require at a price that doesn't break the bank.
"We've witnessed a remarkable 50 per cent increase in site traffic since the beginning of the year, compared to the same period last year, as individuals are on the lookout for potential savings.
"While the goal is to obtain affordable coverage, it's imperative for drivers to ensure they're not skimping on essential protections against accidents or unexpected events. Often, the price gap between third-party and comprehensive coverage is minimal. Hence, if feasible, it's advisable to opt for comprehensive coverage.
"It's equally crucial to provide accurate details when requesting a quote, as discrepancies can nullify your policy, leaving you exposed."
Utility Saving Expert has curated a list of ten invaluable tips for drivers to secure a favourable deal and manage their expenses effectively.
Here are Utility Saving Experts' top 10 recommendations for a more affordable insurance premium:
1. Purchase in Advance: Secure your policy early to get the best rates, as premiums tend to rise as the renewal date approaches. The ideal window is approximately three weeks before the new policy's commencement.
2. Annual Payment: If feasible, pay the entire yearly premium upfront. This can lead to significant savings as monthly payments often come with high interest.
3. Boost Vehicle Security: Consider adding anti-theft devices like trackers and dashcams. While most vehicles come with standard security features, enhancing them can lead to reduced premiums.
4. Reassess Your Policy: Ensure you're only paying for what's necessary. Avoid unnecessary add-ons and ensure your details, like annual mileage and vehicle use, are accurate.
5. Include Another Driver: Adding a seasoned driver with a clean record can lead to discounts. However, ensure the primary user of the vehicle is listed as the main driver to avoid 'fronting'.
6. Safe Parking: Utilising garages, driveways, or carports for overnight parking can lead to significant savings.
7. Maintain a No Claims Record: Refrain from filing minor claims. Paying out-of-pocket for small damages can prevent premium increases.
8. Consider Telematics: Devices like black boxes can showcase safe driving habits, potentially leading to reduced premiums, especially for younger drivers.
9. Steer Clear of Penalty Points: Points on your license can lead to increased insurance costs. Stay safe and obey traffic rules.
10. Comprehensive Comparison: Always shop around. Use comparison websites like Utility Saving Expert to evaluate different providers and find the best deal.
Remember, the key is to strike a balance between cost and coverage. Always ensure you're adequately protected while seeking out the best deals.