James Grundy MP: Time to end the leasehold 'scam'
​I was very pleased to see in the recent King's Speech that the Government will be taking action to finally end the practice of leasehold.
Watch more of our videos on Shots! 
and live on Freeview channel 276
Visit Shots! now
I spoke on this issue in a recent debate in Parliament, and whilst the Government has legislated to ensure all new properties built from now on will be free of the most serious problems caused by leasehold, many residents in Leigh in existing properties are affected by this issue.
Increasingly, leasehold has just become a scam, with dubious firms buying up old leaseholds with peppercorn rents on them that have not been paid in decades, then contacting unaware residents with a bill for back rent of three shillings and sixpence, and a much larger bill for thousands of pounds in legal fees attached as well.
So called 'peppercorn' rents were always meant to be for a mere nominal sum and were never meant to be used as a means to squeeze homeowners for money by rapacious firms buying up the ground rents on such properties.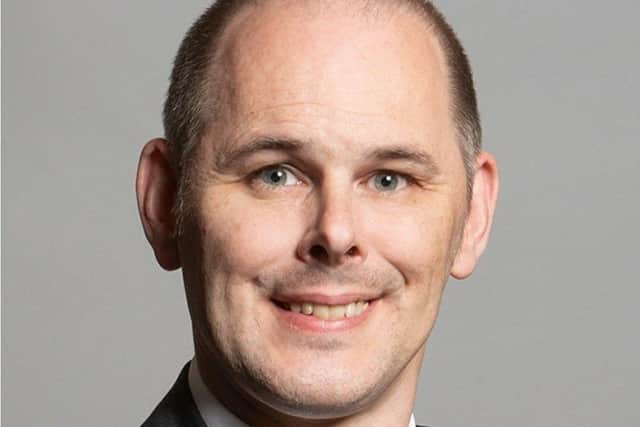 In recent decades we saw this practice on new build properties, which became known as 'fleecehold', and I am glad the Government has already acted to curtail that practice.
An Englishman's home is his castle so they say, and it is time we made that truism the truth.
Issues with leasehold are frustrating and stressful for property owners and in the worst cases disputes can render properties valueless and unsaleable.
It is long past time this ancient holdover from our feudal history was abolished.
British citizens should have the absolute right to own the land their home stands on and in the case of Leigh, this should not become a nightmare for residents simply because their house was built as leasehold on a peppercorn rent when Queen Victoria was on the throne.
All properties should be freehold, wholly and totally belonging to the owner with no strings attached, including flats and other such dwellings which should be held under a common freehold.
I hope that when this new legislation comes forward to address the problems with the existing leasehold system it will receive broad cross party support in the House of Commons.
It is in everyone's interests to see the concept of leasehold consigned to the dustbin of history.
I should very much like to see this legislation passed before the end of this Parliament and look forward to discussing this matter further in the chamber when the bill returns to the floor of the House.