JOHN RULLO: Couple brave the shave for Macmillan
One of the nicest things about my job is meeting (albeit on the phone these days) people who want to give back.
Published 31st Mar 2021, 07:00 BST

- 2 min read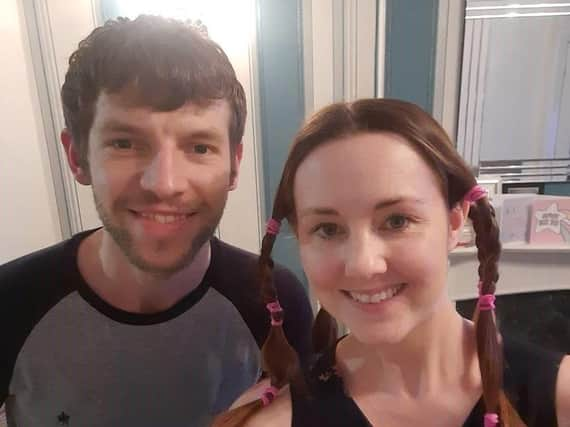 I had a very moving call with Hayley Smith from Winstanley who, together with her husband James, raised more than £1,200 for Macmillan through shaving their hair off before Hayley underwent chemotherapy.
Here is Hayley's story in her own words:
"A day I don't think I will ever forget is December 22 2020, when at the age of 31 I was diagnosed with triple positive breast cancer.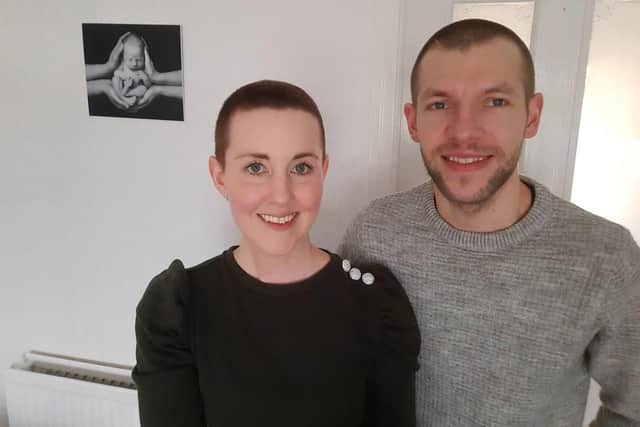 "After numerous tests and what felt like the longest two weeks ever, I was told my treatment plan would include chemotherapy for five months, followed by surgery, radiotherapy and then hormone treatment.
"Hair loss is a side-effect of chemotherapy and had been something I initially struggled with.
"But then I decided to take back some control and "brave the shave" in order to raise some money for Macmillan.
"In support, my husband James decided to do it with me.
"The day I was told the news, I was assigned a Macmillan nurse who is in regular contact, assisting with advice, information and any questions we have.
"This lady has and will continue to support me through my journey and already has been a big help.
"She doesn't just provide information on my treatment options but also provides support with grants, benefits advice, counselling and charities which offer support.
"My lovely family and best friend surprised me with a custom-made natural wig to match my hair.
"This wonderful gesture really helped to make me feel confident whilst going through my treatment, and I feel so lucky to have these amazing people around me at this time.
"I have had so much love and support since my diagnosis, so this is my way of giving a little something back."
Thank you Hayley and James.
The Wigan Observer and Wigan Post are more reliant than ever on your taking out a digital subscription to support our journalism. For unlimited access to Wigan news and information online, you can subscribe at www.wigantoday.net/subscriptions